Outdoor Dining on the North Shore
Being located on the North Shore, we are open to so many options when it comes to outdoor dining. Whether you want the view of the ocean, a river, or the perfect sunset spot, restaurants on the North Shore have you covered. These are some of our favorite outdoor dining locations!
Minglewood
25 Rogers Street, Gloucester
Minglewood in Gloucester offers a beautiful outdoor seating area with a fun and alive environment. The food and drinks are excellent! This is a very open restaurant, so people can see what's happening inside. This layout works well with the live music Minglewood offers.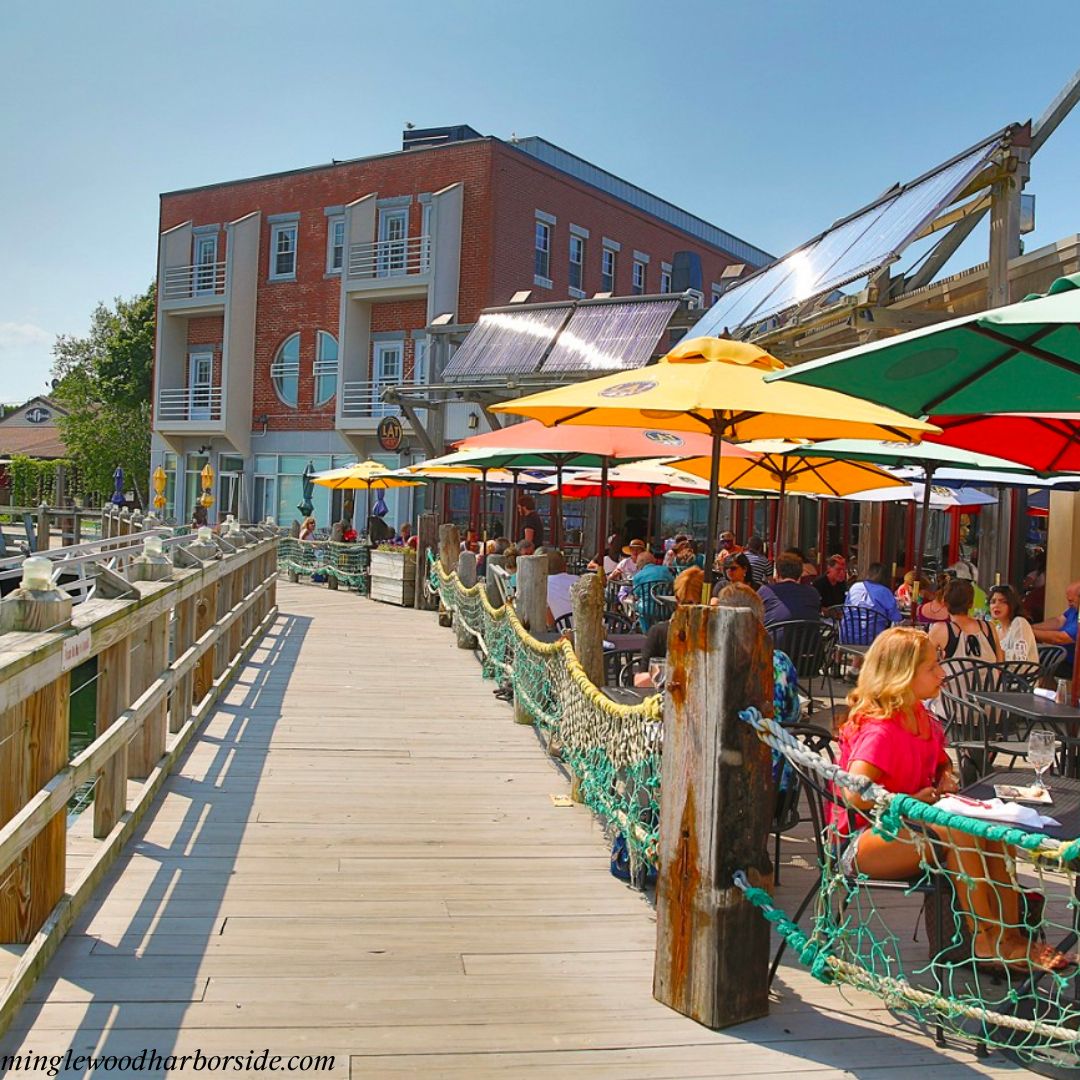 Beauport
55 Commercial Street, Gloucester
Located on the lobby level of Beauport Hotel Gloucester, this 1606 Restaurant & Oyster Bar offers an oceanfront deck showcasing New England coastal dining at its finest. Try many delicious Modern American plates prepared with fresh local ingredients. The sociable environment, seaside views, and relaxed atmosphere provide a Cape Ann dining experience unlike any other.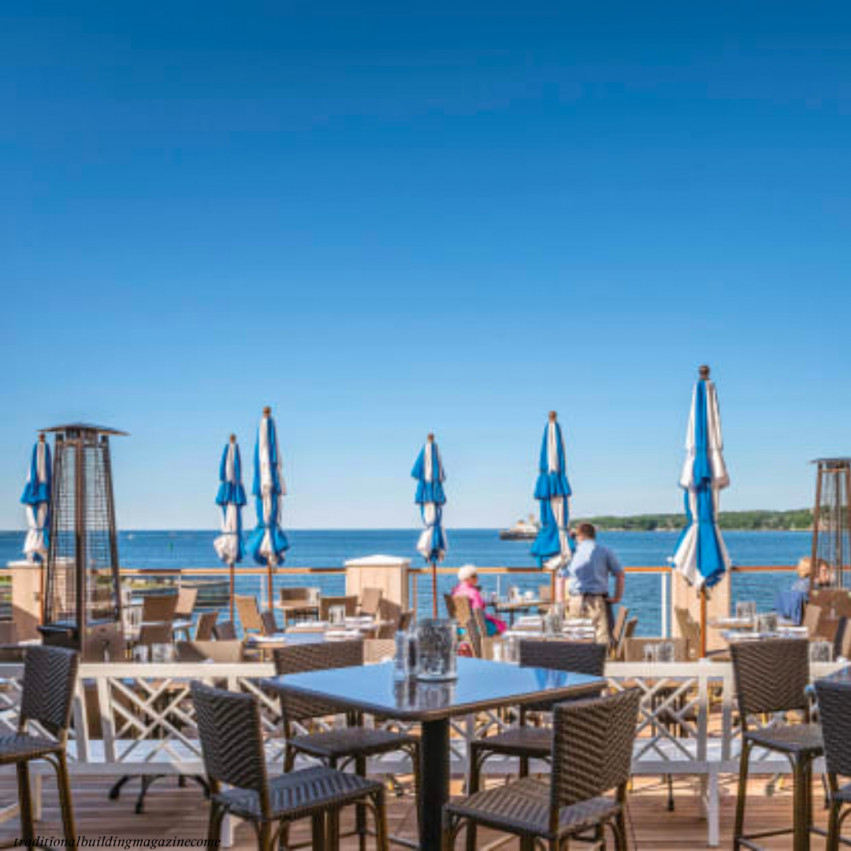 Finz
86 Wharf Street, Salem

Finz is surrounded by windows overlooking the Salem Harbor and offers guests a lively environment and a comfortable open-concept interior. This outdoor seating is worthwhile all year round, with shade in warmer months and an outdoor fire pit for colder seasons. Finz is definitely a restaurant you need to check out.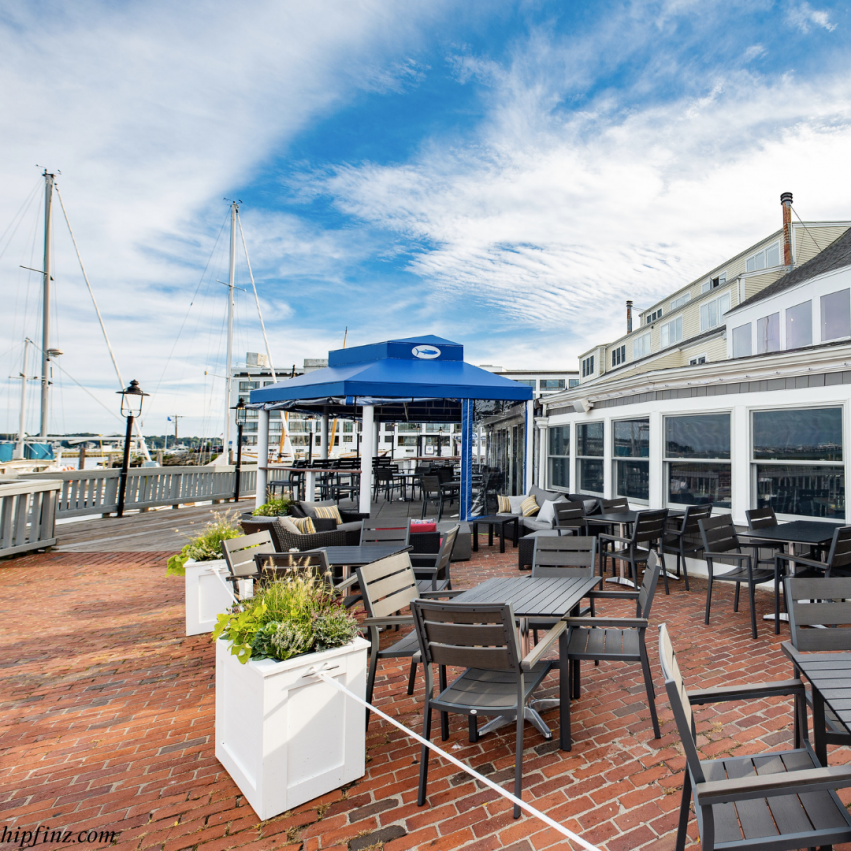 Sheas
122 Main St, Essex
Sheas Riverside Restaurant and bar is located along the Essex river and offers fantastic views, a relaxed environment, and delicious food. Sheas has two decks for plants of outdoor seating and is lively at all times of the day for a great experience. This is the place to eat all year round, as it is the perfect place to enjoy New England's year-round scenery.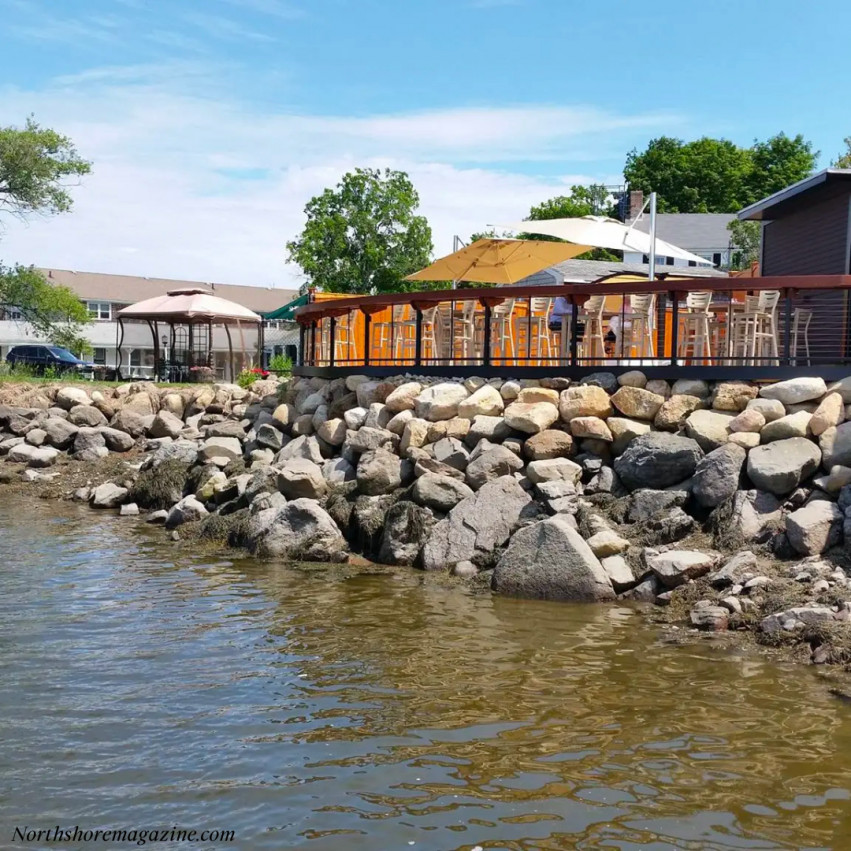 Talise
33 River Rd, Gloucester
With gorgeous views of the Annisquam and amazing local + seasonal dishes, Talise does not disappoint. A favorite of many, reservations are a must!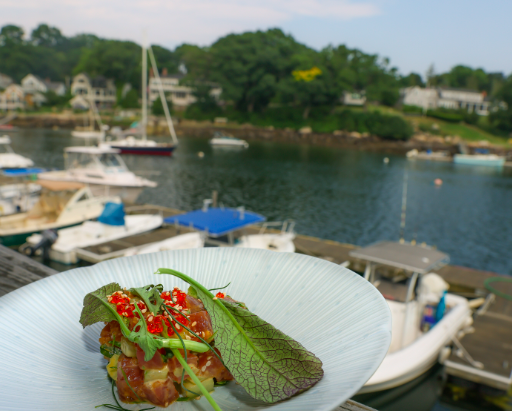 Looking for more great content?
Every week we share great content pertaining to real estate and what's happening in the North Shore in our weekly newsletter. To stay in the loop, subscribe below.
Looking for more information about the North Shore? Click here for our North Shore Town Guides.
We respect your inbox. We only send interesting and relevant emails.