Holiday Shopping Favorites
Holiday Shopping Favorites in the North Shore
There is nothing better than giving the gift of local and supporting our amazing local businesses. As we head into the prime of the holiday season, we rounded up some of our favorite local shops across the North Shore.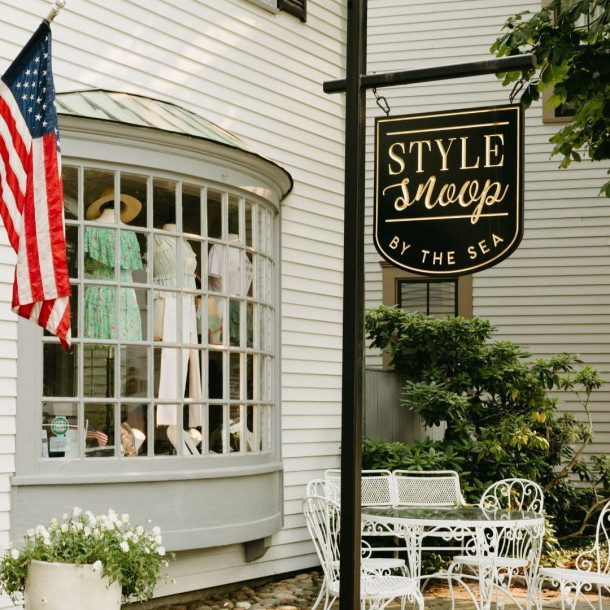 Style Snoop by the Sea
19 Central St, Manchester
Style Snoop is a must for all fashion-lovers, with a great selection of on-trend items and local inspired apparel and accessories.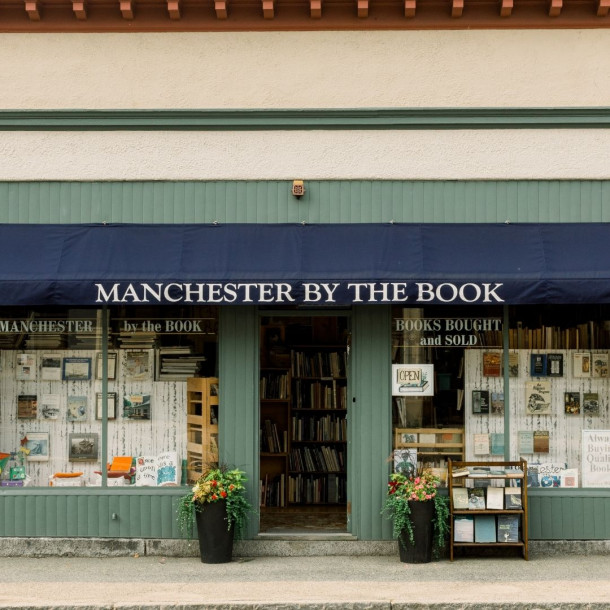 Manchester by the Book
27 Union St, Manchester
Manchester by the Book is a treasure trove that is sure to delight any book connoisseur. Find new, used, and antique books that cross all disciplines and genres.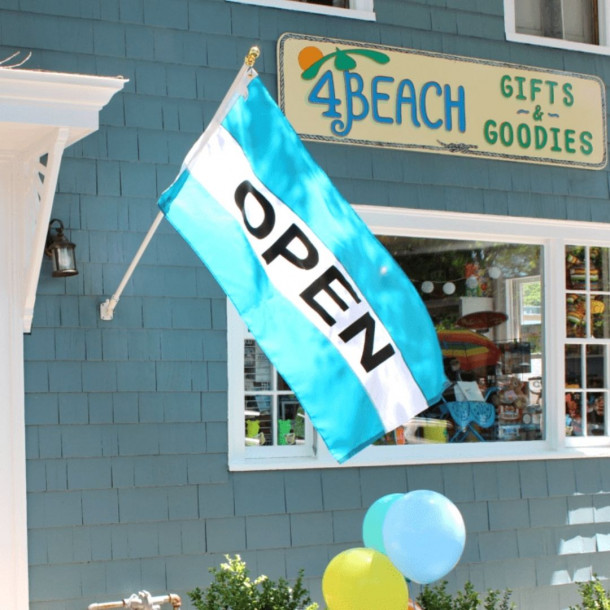 4 Beach
4 Beach St, Manchester
4 Beach is a staple in Manchester, providing a great selection of items, including our favorite MBTS sweatshirts and apparel.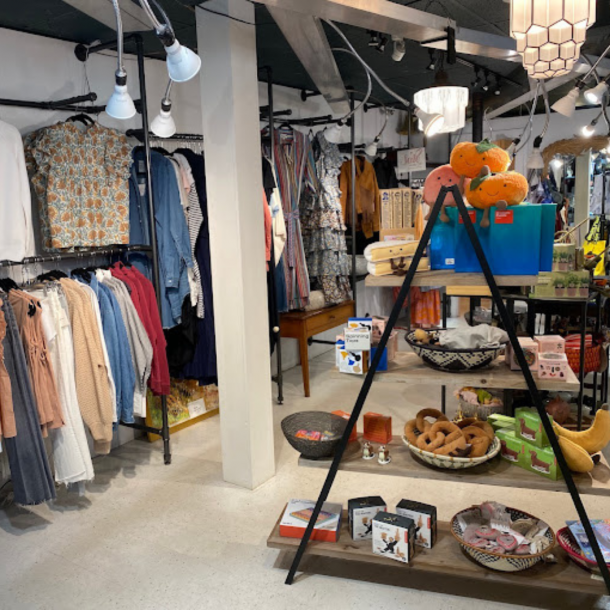 Mahri
11 Beach St, Manchester
Looking for something elevated for the most stylish on your list? You will definitely want to check out Mahri in Manchester, offering a well curated selection of clothing, accessories, and gifts.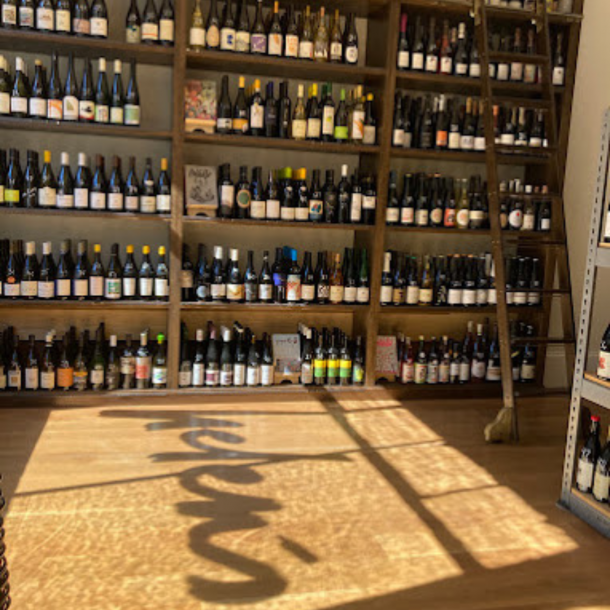 Helen's Bottle Shop
2 School St, Manchester
Offering an exceptional selection of natural wines, Helen's has quickly become a local favorite in Manchester. Helen's also offer curated selections of wine based on food pairings, quality of wine, and more.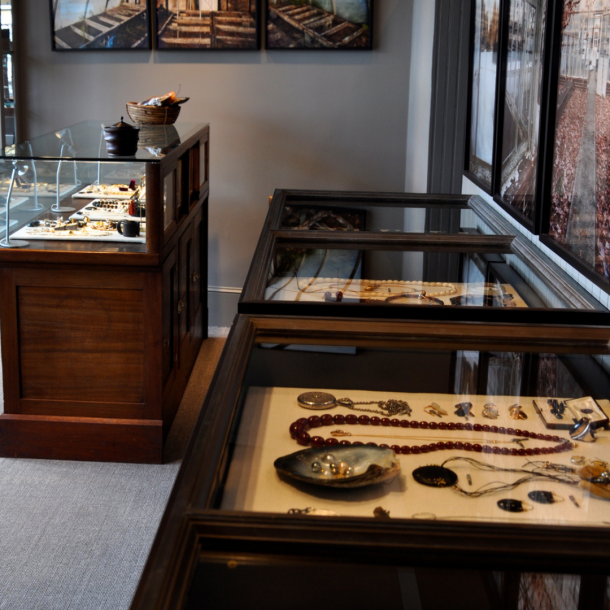 Gladstone Jewelry
36 1/2 Union St, Manchester
For the most special of gifts for your most special loved ones, Gladstone offers exceptional fine jewelry to commemorate the most important moments and people.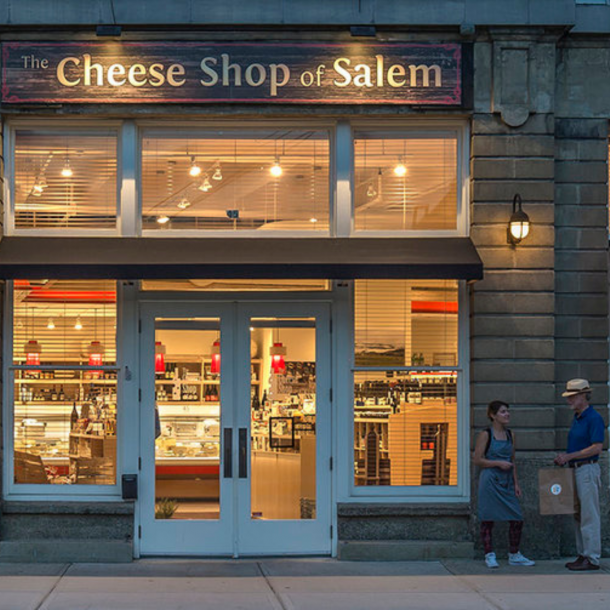 The Cheese Shop of Salem
45 Lafayette St, Salem
The Cheese Shop of Salem is one of the best around. Their selection of amazing wines, cheeses, and fine foods is hard to find anywhere else on the North Shore. The staff are exceptionally knowledgeable and helpful and offer a taste of any cheese you may be interested in.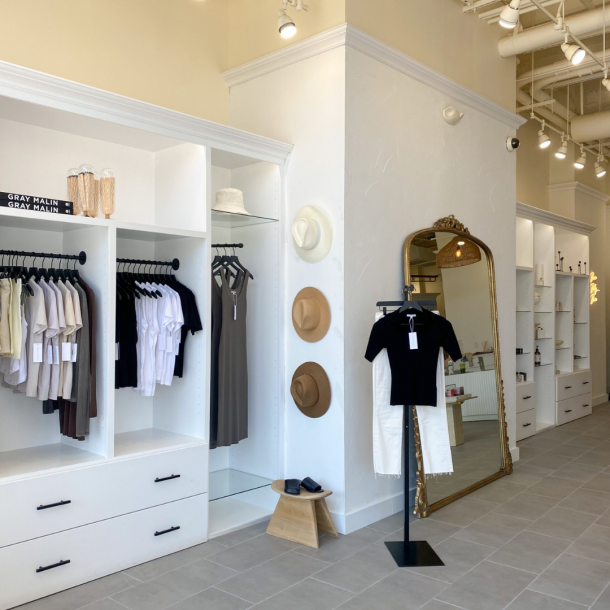 Sage
318 Derby St, Salem
If you are looking for high-end, on-trend fashion, Sage is the place to go. Everything in the shop feels super luxurious from the clothing and accessories to the candles, homewares, and beauty products.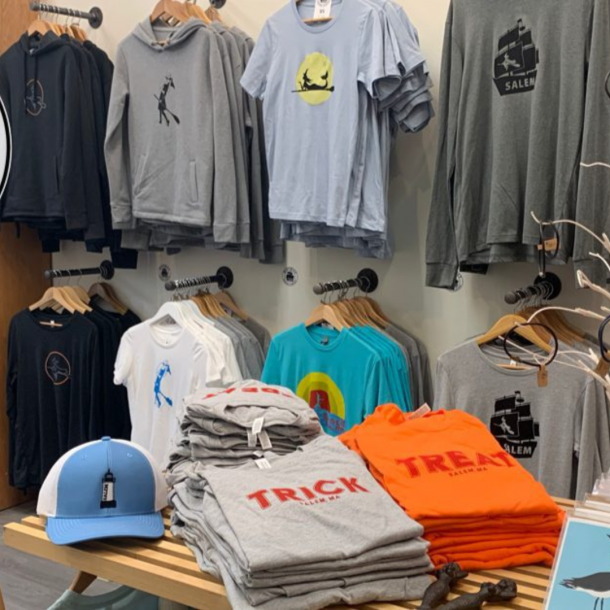 District Trading Company
131 Essex St, Salem
District Trading Company is not your typical t-shirt shop. Their designs are not just locally inspired, but are also locally made. In addition to their awesome apparel, they also offer amazing gift options including glassware, hats, candles, cards, and more.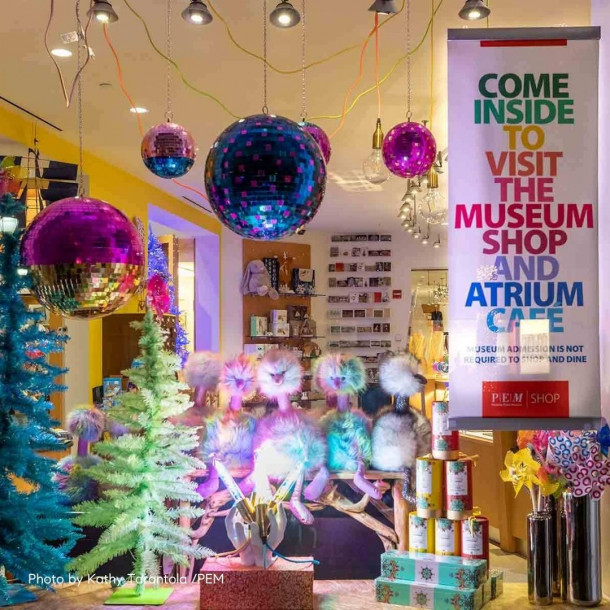 PEM Shop
161 Essex St, Salem
The PEM Shop, inside the Peabody Essex Museum, is one of our favorite shops with a unique selection of items from home goods, apparel, books, and children's items.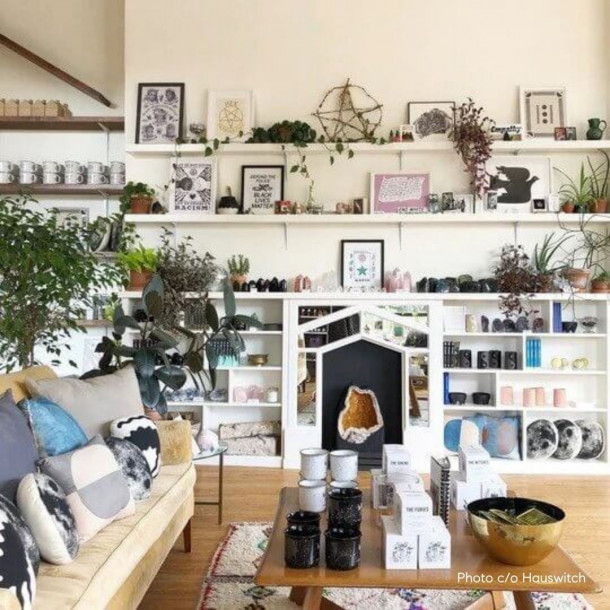 HausWitch Home & Healing
144 Washington St, Salem
HausWitch is a magical place, full of delights for the home, including vintage furnishings, local artist highlights, and everything you need to bring some magic into your life.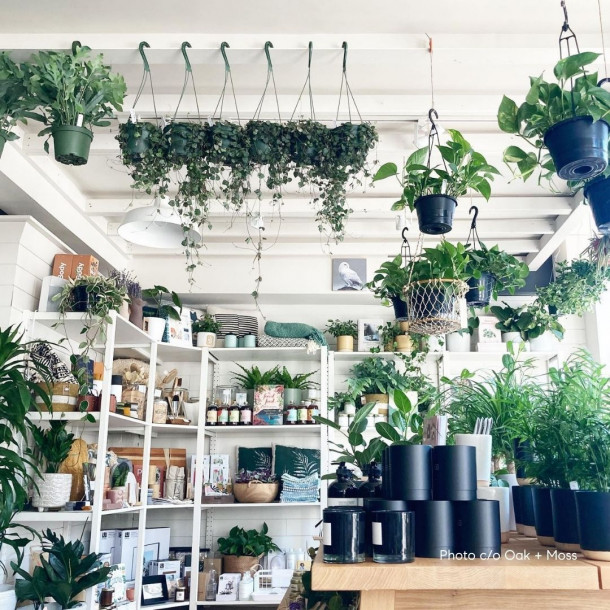 Oak + Moss
143 Washington St, Salem
Oak + Moss is a visual delight, filled with beautiful greenery and a plethora of beautiful home goods. This is one of our favorite places for gifts and a little something for ourselves! Be sure to check out Oak + Moss' sister stores, Roost & Co and their newly opened Spruce Home, all located next door to each other, for even more amazing gift options!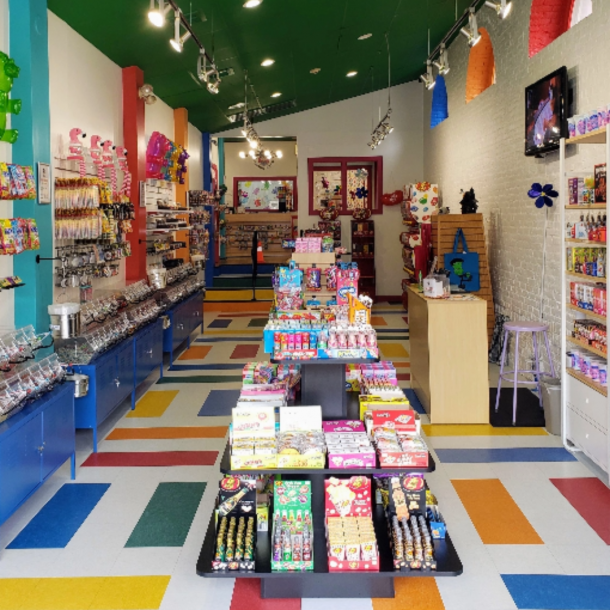 Curly Girl Candy Shop
140 Washington St, Salem
Curly Girl Candy Shop is the sweetest, most delicious stop to add to your shopping list. Filled with an amazing assortment of candy options that you are unlikely to find anywhere else, Curly Girl is a must for all your stocking stuffers.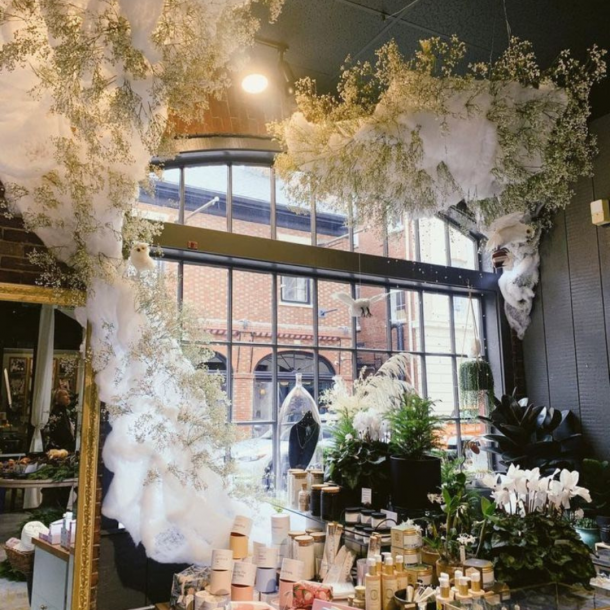 32 Church
32 Church St, Salem
32 Church is a gorgeous shopping experience consisting of Helios Floral and Jenni Stuart Jewelry. Stop here to find gorgeous bouquets, luxurious gifts like soaps and homewares, and beautiful jewelry by local artisan Jenni Stuart.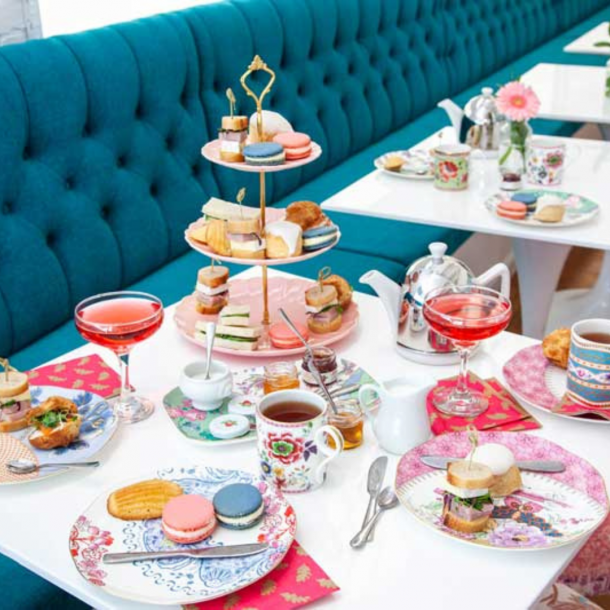 Jolie Tea Company
316 Derby St, Salem
Looking for something a little different this year? Try Jolie Tea Company. We don't know about you, but we think getting A High Tea experience would be an awesome gift. They also have wonderful tea packages ready to give to your favorite tea lover.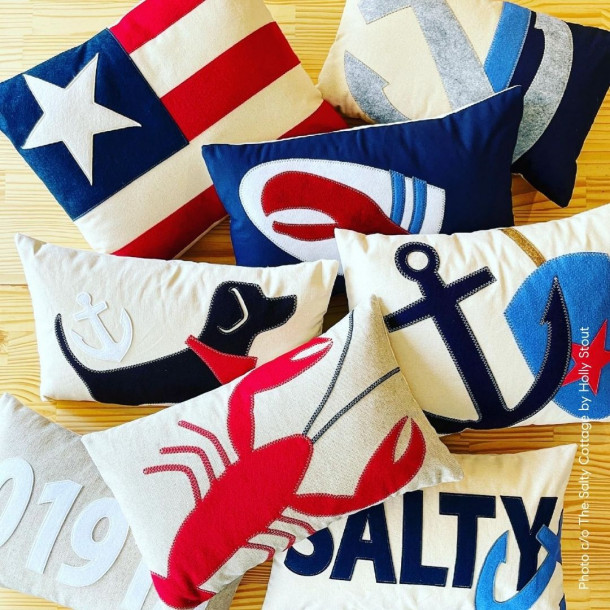 The Salty Cottage by Holly Stout
110 Cabot St, Beverly
The Salty Cottage by Holly Stout has THE best pillows, perfect for any New Englander. The locally inspired motifs are some of our favorites!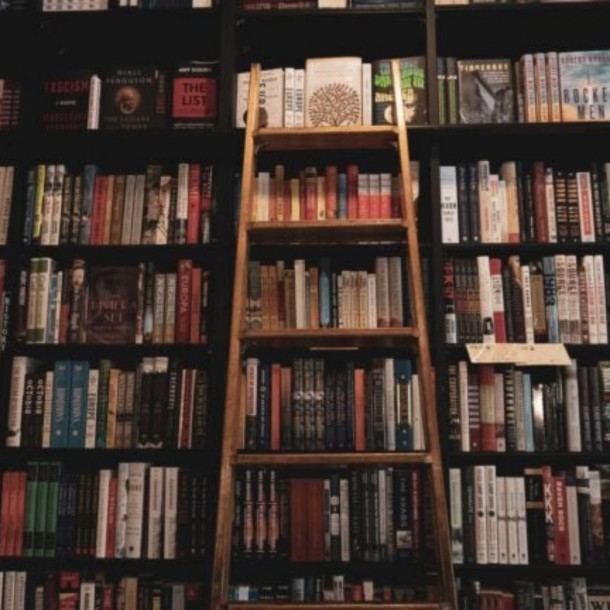 Copper Dog Books
272 Cabot St, Beverly
Copper Dog Books is an amazing spot to not just find great books, but also beautiful notebooks, toys, and games. We love treasure hunting here.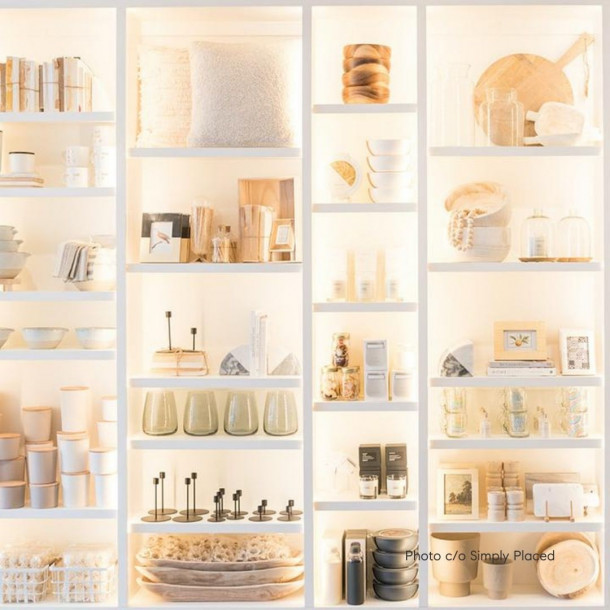 Simply Placed
281 Cabot St, Beverly
Simply Placed is the place to go for gorgeous, stylish home items. If you're looking for luxe home decor pieces, this is the place to go.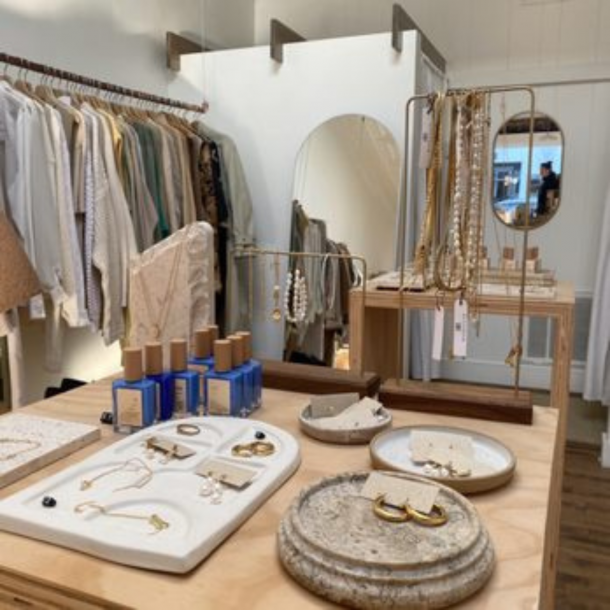 Wknd
269 Cabot St, Beverly
Wknd Goods offers a wonderfully curated selection of new and vintage pieces including apparel, jewelry, and accessories.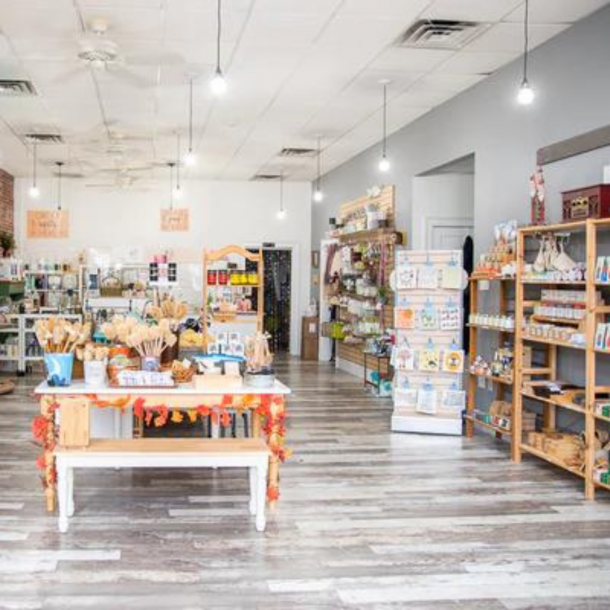 Unpacked Living
156 Cabot St, Beverly
Have someone on your list who is interested in green living and sustainability? Unpacked Living in Beverly offers a beautiful selection of earth friendly home, self-care, & gift options.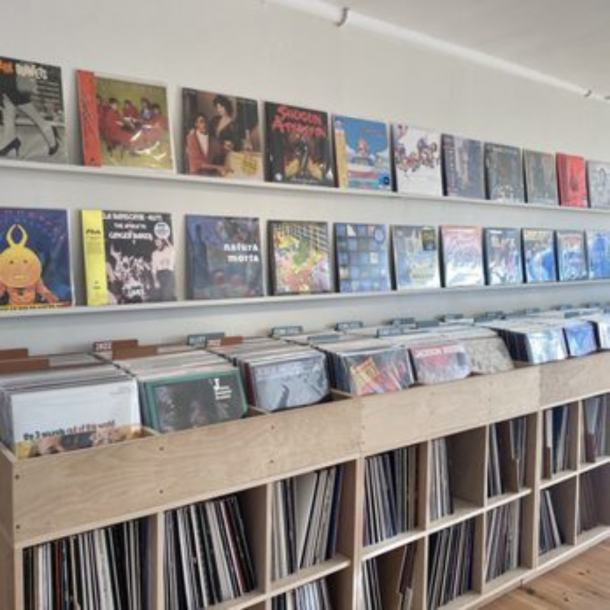 Soundtracks
265 Cabot St, Beverly
For the music lover on your list, you need to check out Soundtracks. Offering a huge selection of new and used records, this local shop has everything to fulfill your music needs.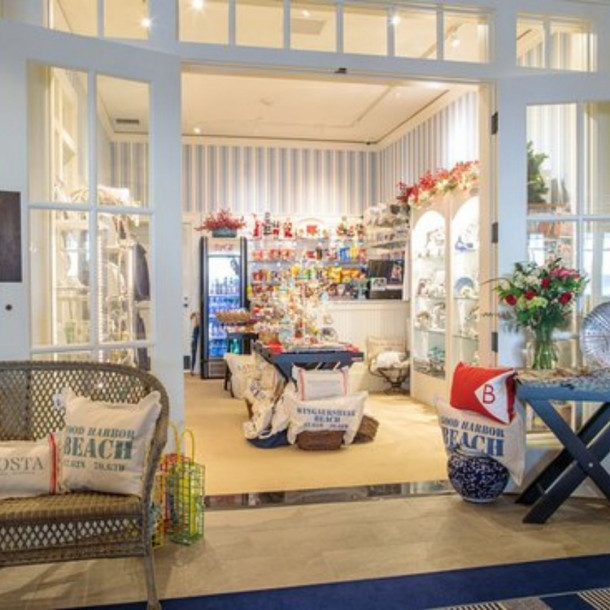 Beauport Boutique
55 Commercial St, Gloucester
Though small, the Beauport Boutique packs a lot of punch. Their selection of locally curated items has made it a go-to for us when looking for the perfect gift.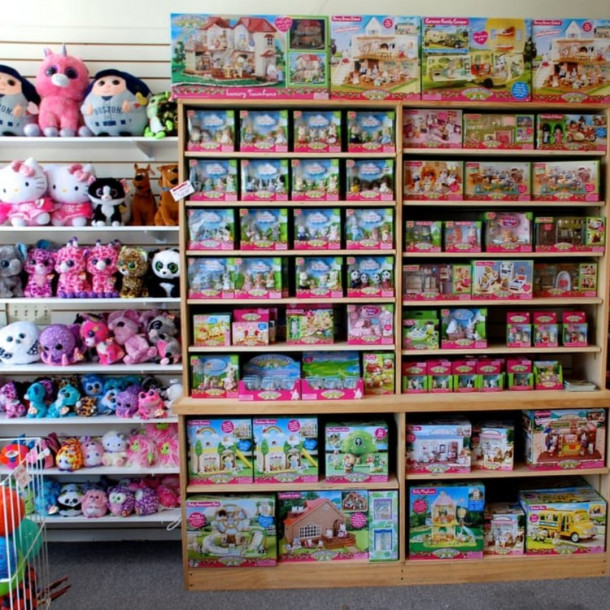 Toodeloos!
142 Main St, Gloucester
Any child (& adult) will agree that Toodeloos! is an absolute delight. Filled with all the best toys, Toodeloos is our favorite spot to pick something up for the kids.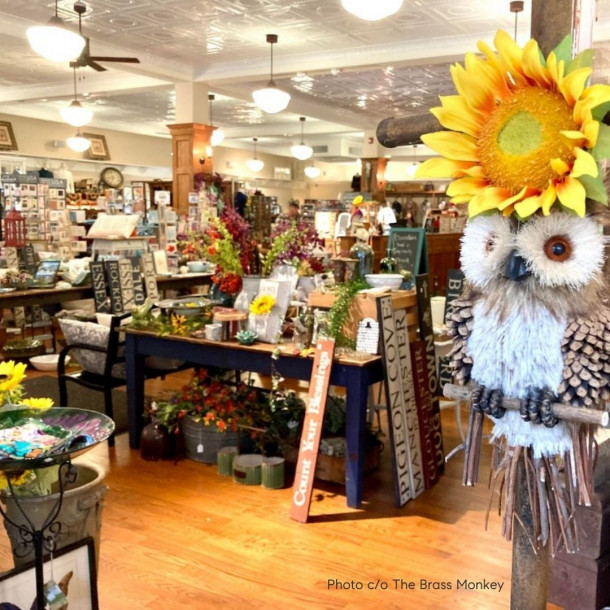 The Brass Monkey
85 Main St, Gloucester
The Brass Monkey is a wonderfully curated shop that has lovely locally inspired home goods and gifts. Stop here to find unique, vintage, and antique treasures.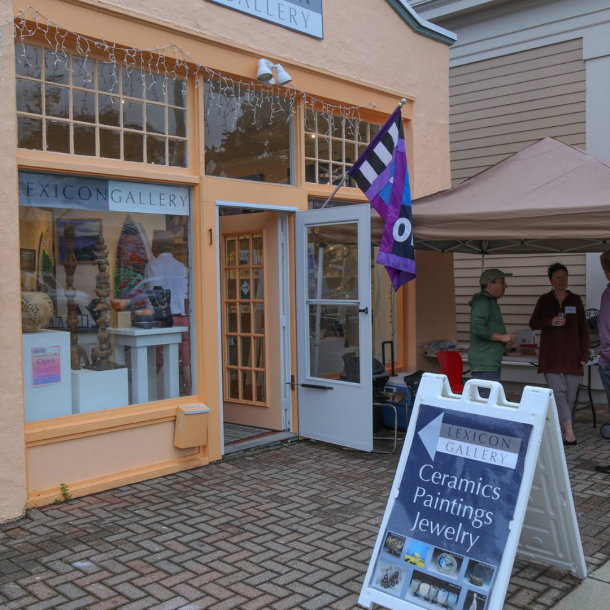 Lexicon Gallery & Studios
15 Lexington Ave, Gloucester
Supporting local artists and artisans is an amazing way to support our local community and also provide unique and valuable gifts to loved ones. Look no further than Lexicon Gallery & Studios in Gloucester for some great options.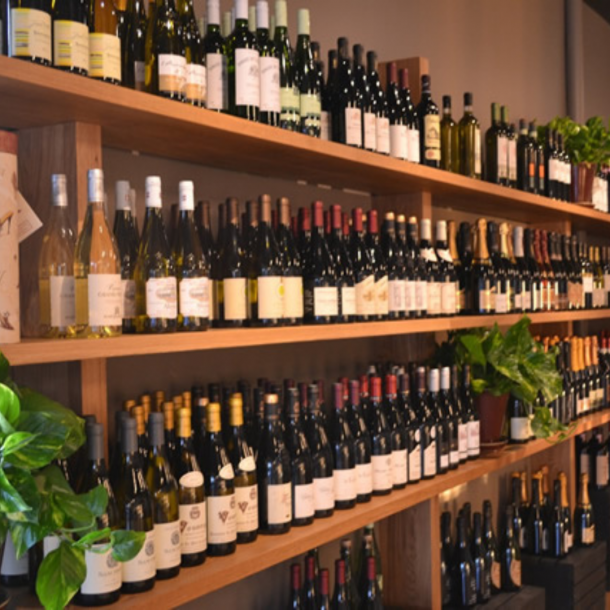 Savour Wine & Cheese
76 Prospect St, Gloucester
For the foodie on your list, definitely check out Savour Wine & Cheese in Gloucester. The friendly and knowledgeable staff are amazing resources in helping you find the perfect picks. They also offer amazing gift basket options that could be delivered locally!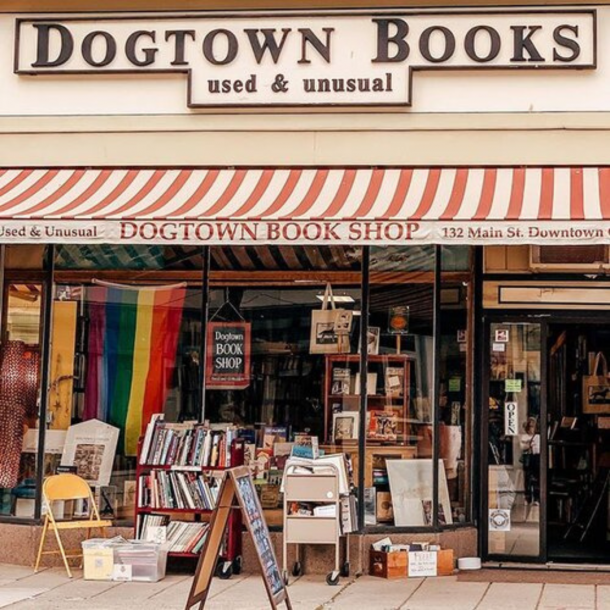 Dogtown Books
132 Main St, Gloucester
Dogtown Books is a great place to find a one-of-a-kind gift for your favorite bookworms. Offering both new and used books, there is a treasure trove of options to explore at Dogtown.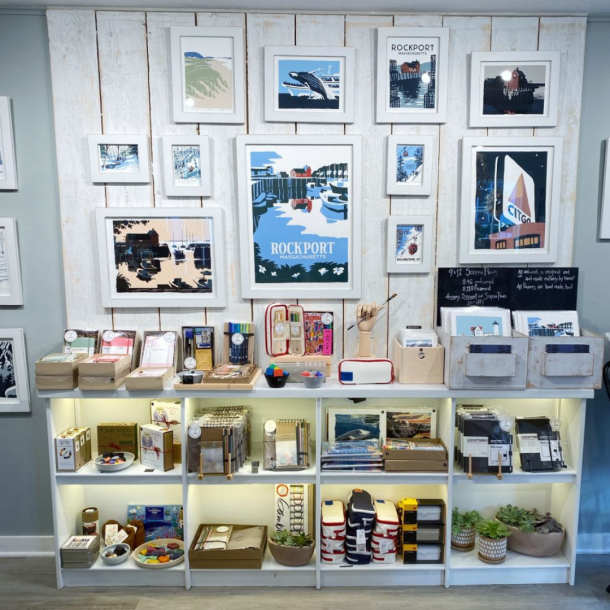 Rusty & Ingrid
8 Bearskin Neck, Rockport
We adore Rusty & Ingrid. Their prints of all of our favorite local spots are treasured items that we keep in our homes and are some of our favorite go-to gift items. Check them out online or at either their Salem or Rockport location.
One Ocean One Love Shop
6 Bearskin Neck, Rockport
If you're looking for local beach inspired apparel that offer the coolest vibes, look no further than One Ocean Once Love Shop in Rockport.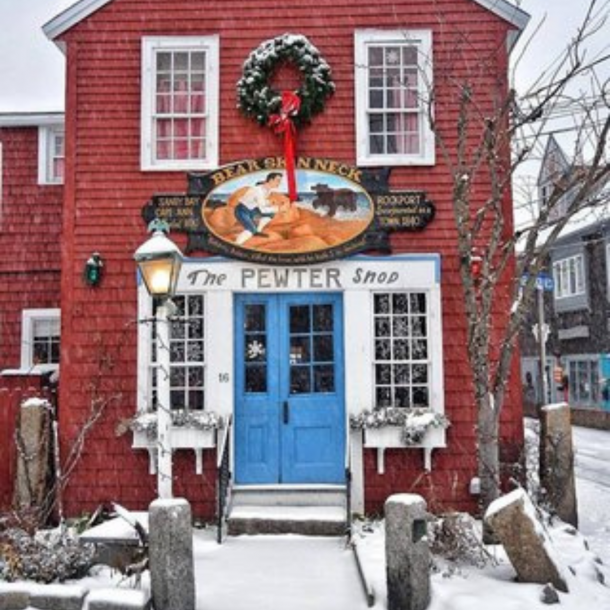 The Pewter Shop
16 Bearskin Neck, Rockport
A Rockport staple that has been in business for 87 years, The Pewter Shop offers an exceptional selection of handcrafted jewelry and gifts.