Autumn Excursions in the North Shore
We often think of our coastal North Shore area as being at its best in the summer, but the fall season is arguably just as good. The changing colors of the leaves, the beautiful sunrises and sunsets across the ocean, our sprawling green spaces, and the plethora of amazing cafes and coffee shops creates the perfect place for enjoying the autumn season. We compiled a list of some of our favorite cafes + favorite places to enjoy the watercolor of leaves so you can make the most of these last few weeks before the leaves are gone and the snow comes in.
Beverly
Grab pastries from Bonny Breads and coffee from BeanTrust Coffeebar while you take a drive on Route 127
Getting around the North Shore is always dreamy when traveling on Route 127. Whether you're starting in Beverly or Rockport, there is a lot to see as the road winds through our cities and towns, showcasing all the beautiful trees and the inspiring coastline. We highly recommend either beginning or ending your journey with 2 stops in Beverly: BeanTrust Coffeebar on Hale St (Rte 127) and Bonny Breads on Cabot St.
Hamilton
Grab breakfast from Honeycomb and take a stroll in Patton Park
There is not much that is more serene than watching the early morning fog lift across the beautiful fall colors imbued across Patton Park than pairing that with a hot coffee or tea (they have so many great options!) and delicious pastry or breakfast sandwich (we love the Classic Breakfast Sandwich). Making it even better is that Honeycomb is a close neighbor to Patton Park!
Ipswich
Pick up some delicious treats and a coffee from Sandpiper Bakery and explore Willowdale State Forest
Willowdale State Forest is one of our favorite local places to explore and the fall time is certainly one of the best times to be there. Whether you're seeking a long hike or a short walk, there will be so much beauty to take in. We highly recommend either starting or finishing your day of exploration with a stop at Sandpiper Bakery where you can pick up one of their exceptional pastries or sandwiches alongside a nice drip coffee.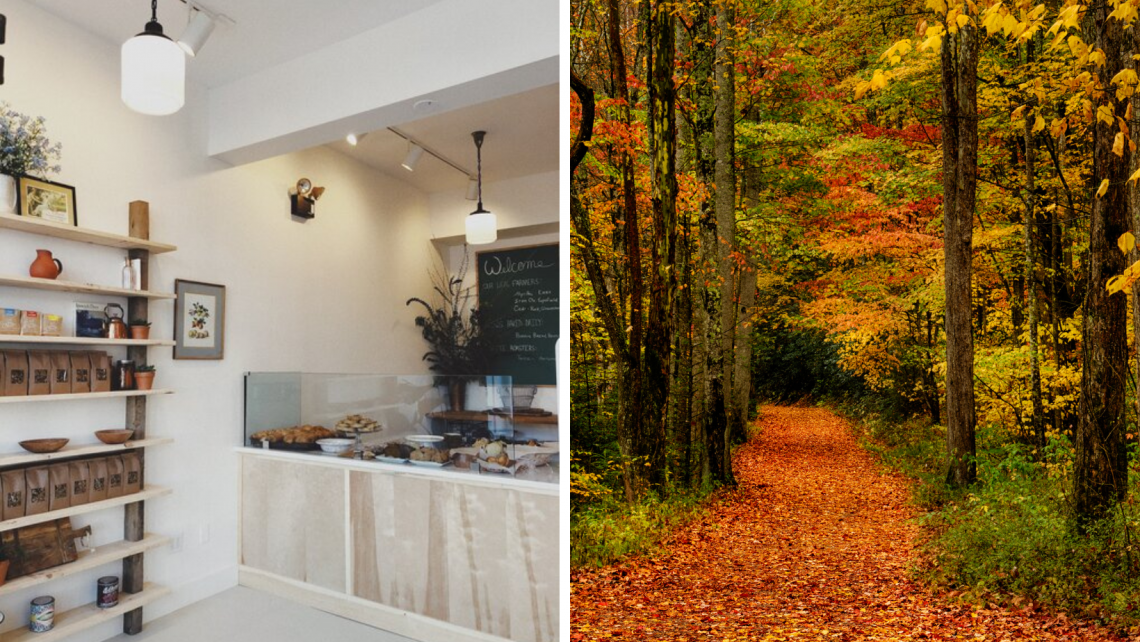 Gloucester
Stop at Happy Humpback Cafe in Magnolia on your way to Ravenswood Park
GThere are so many options of great coffee shops and places to see the technicolor trees of autumn-time, but we thought we'd share a couple you may not have initially thought of. Happy Humpback Cafe in Magnolia is a new and awesome spot in Magnolia for you to try when you're out exploring Ravenswood Park. Even the drive from Happy Humpback to Ravenswood is a gorgeous one if you head down Hesperus Avenue for an opportunity to take in the breathtaking coastline.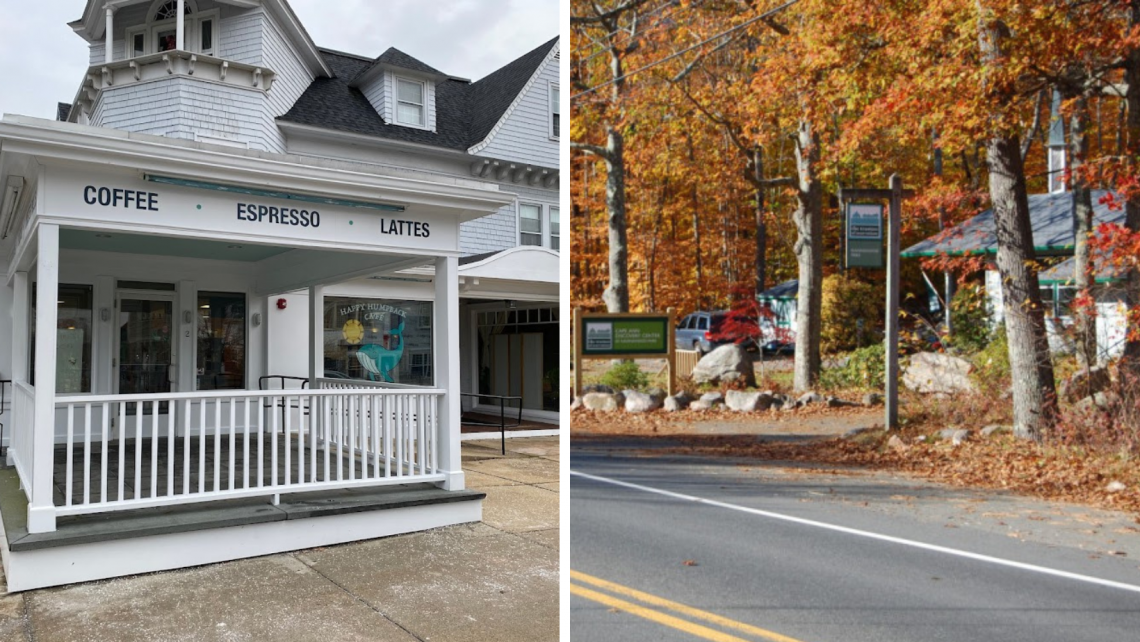 Rockport
Take your coffee and breakfast with you from Bean & Leaf Cafe to Halibut Point State Park
There are not many local parks more breathtaking than Halibut Point State Park with its expansive views of the Atlantic as far as the eye can see. Add in the changing colors of the trees and you have a beautiful canvas to surround yourself with. One of our favorite local cafes in Rockport is Bean & Leaf Cafe which offers great coffee and breakfast options for you to enjoy while spending time at Halibut Point.