Art & Culture in Gloucester
Gloucester, Cape Ann's iconic fishing town, is rich in maritime history, seafood restaurants, mom-and-pop stores, and renowned Good Harbor Beach.
Deeply rooted within Gloucester's character is the influence of art as evidenced by the artist's colony of Rocky Neck, one of the oldest continuously operating art colonies in the United States. It is known for its exquisite geographic beauty, its unique and penetrating light, and home to notable artists including Winslow Homer, Edward Hopper, Frank Duveneck, Childe Hassam, Stuart Davis, Milton Avery, and many others who resided on Rocky Neck in the 19th and early 20th centuries. From these masters, the Cape Ann style of American Impressionism was born and made a significant contribution to American art history. Today, painters, potters, textile designers, photographers and jewelry makers display their work at Rocky Neck galleries in the summer months.
More information on the Rocky Neck Art Colony can be found at https://rockyneckartcolony.org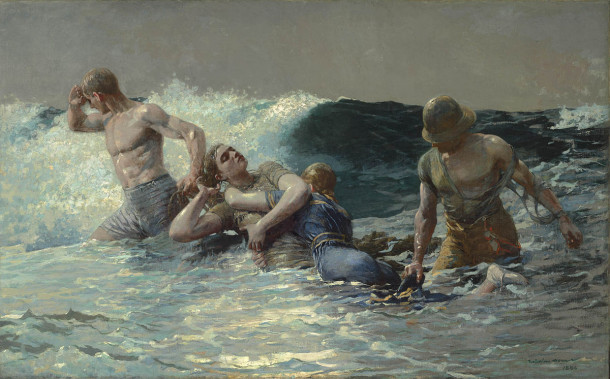 Winslow Homer
Undertow, 1886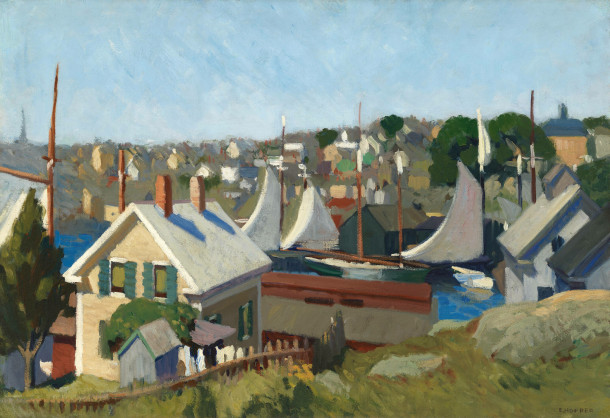 Edward Hopper
Gloucester Harbor, 1912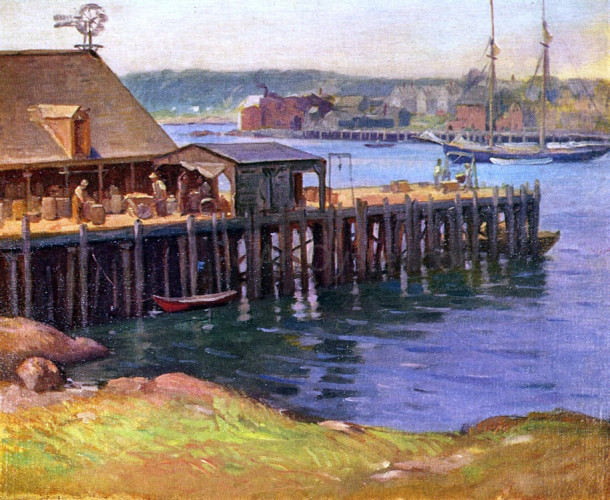 Frank Duveneck
Dock Workers, Gloucester, 1910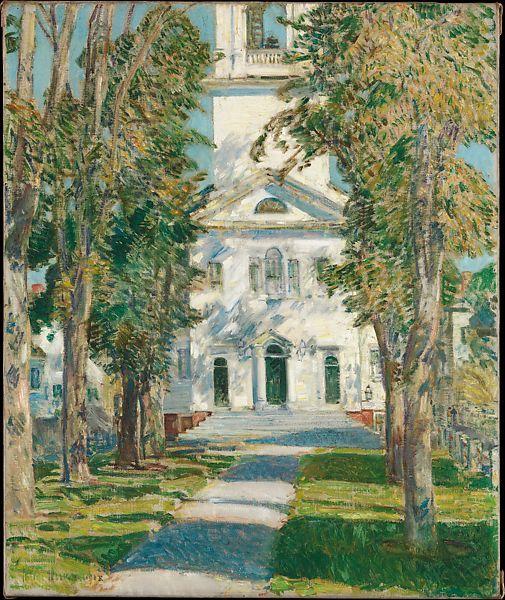 Childe Hassam
The Church at Gloucester, 1918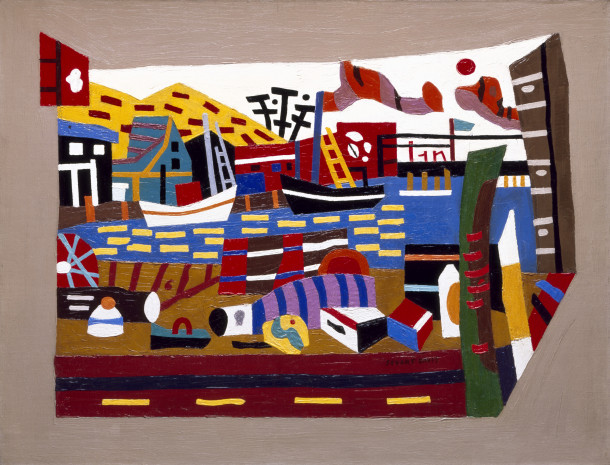 Stuart Davis
Gloucester Harbor, 1938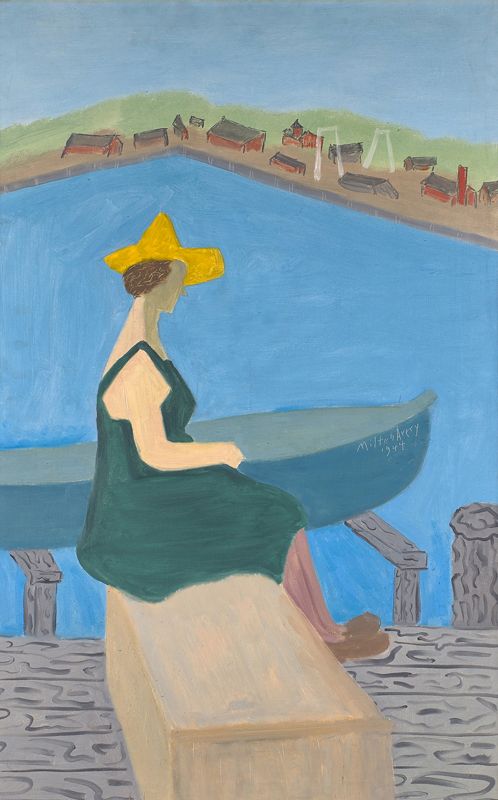 Milton Avery
Girl by Harbour, 1944
The Sargent House Museum
Exemplifying the depth of Gloucester's art history, is The Sargent House Museum built in 1782 for Judith Sargent Murray, a philosopher, writer, and advocate for women's equality. Designed in the Georgian high style of architecture, the museum is home to an exquisite collection of American decorative arts and furniture including several pieces by Robert Sheraton, as well as original works by John Singer Sargent whose work is memorialized at the Boston Public Library. The museum also explores the relationship between Judith Sargent Murray and John Murray,
who established the first Universalist church in the United States in Gloucester, Massachusetts. Information and events at the museum can be found at https://www.sargenthouse.org/
Great Gloucester Reads at the Sawyer Free Library
Visit the Sawyer Free Library and experience Samuel Sawyer's commitment to a public library for the people of Gloucester. A great place to take out a book, attend a program or event, or do in-depth research on a topic.
Hammond Castle
And don't forget to stop by the historic Hammond Castle, a European-style castle sitting on a bluff overlooking the Atlantic. It was built in the late 1920s by John Hays Hammond, Jr., a scientist, inventor, and art connoisseur. It is unique, interesting, and mysterious.
Like what you see?
Every week we share more great content in our newsletter. All quality, no junk. Sign up below.
I agree to be contacted by Nest | Syndi Zaiger Group via call, email, and text. To opt-out, you can reply 'STOP' at any time or click the unsubscribe link in the emails. Message and data rates may apply.
We respect your inbox. We only send interesting and relevant emails.