Antique Shopping in Essex
The quaint town of Essex, MA is an inspirational destination for collectors, dealers, decorators, and homeowners in search of fine American and International antiques, as well as attic finds, vintage, and artisan handmade wares. Most of the antique stores and shops are within walking distance to one another which makes for an enjoyable day trip while stopping at local seafood restaurants, museums, and the waterfront.
Today it is uncommon to furnish an entire room in antiques. They do, however, bring visual interest, warmth, and history into a modern setting. They serve as a focal point and work well when contrasted with light or more contemporary pieces. There is a large inventory of antiques at affordable prices due to baby boomers downsizing, mahogany going out of style (many decorators now paint the pieces because of their charming shapes and sizes) and open concept homes that require less furniture.
Still, the nostalgic urge to poke around and find a special treasure is as popular as ever, and many shops post their offerings on their websites for a sneak preview. Here are a few of our favorites: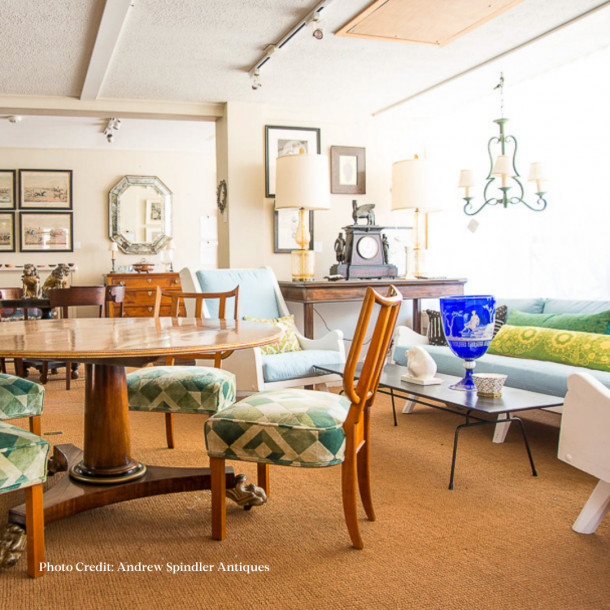 163 Main St, Essex
Andrew Spindler Antiques offers an eclectic mix of fine period furniture, 20th century design, works of art, decorations, lighting, and curiosities from the 17th-20th centuries. Their ever-changing inventory runs from museum quality to quirky and decorative.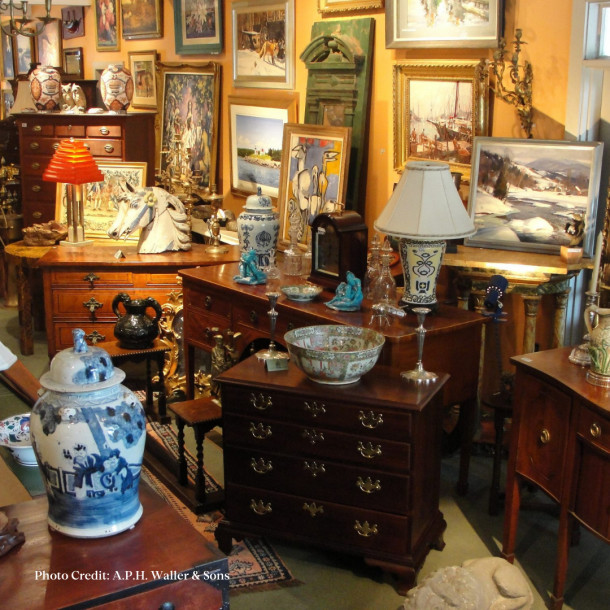 140 Main St, Essex
A superior collection of American and European furniture, paintings, porcelain, decorative accessories and marine art and artifacts from the 17th through the 20th centuries. Specializing in fine art with an emphasis on artists of Boston and Cape Ann.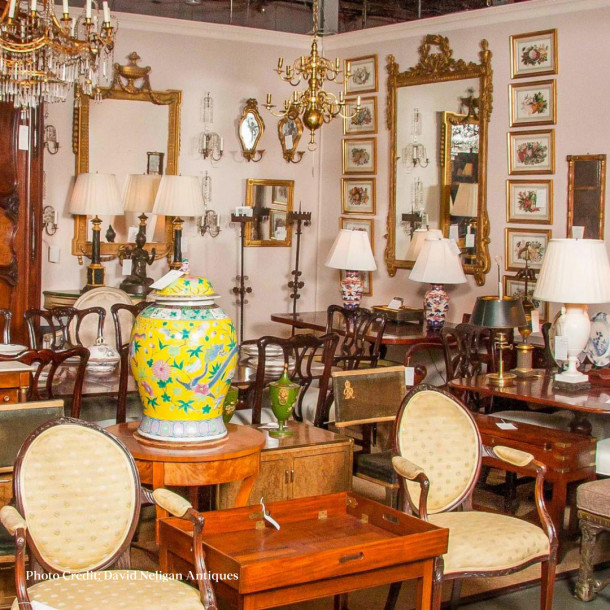 38 Main St, Essex
Distinctive, high-quality antique furniture, accessories and art. Pieces are from a wide range of periods and styles with a special emphasis on 17th through 19th century English and European furniture and decorative arts.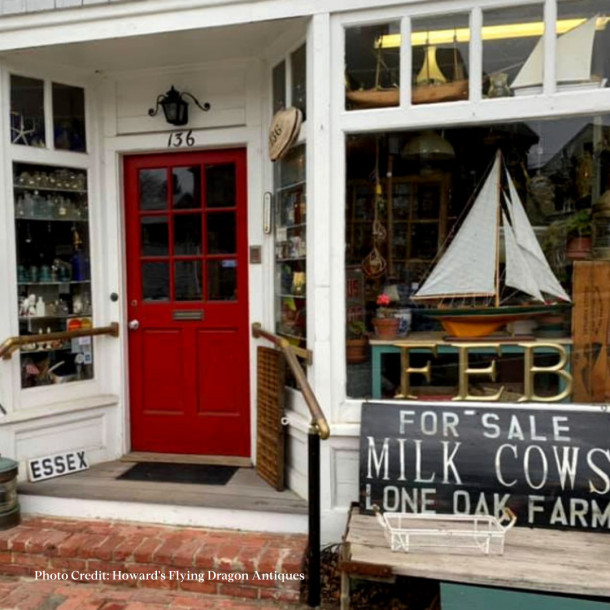 136 Main St, Essex
An old fashion, family run antique shop. Closed for the winter but worth a look in the warmer months.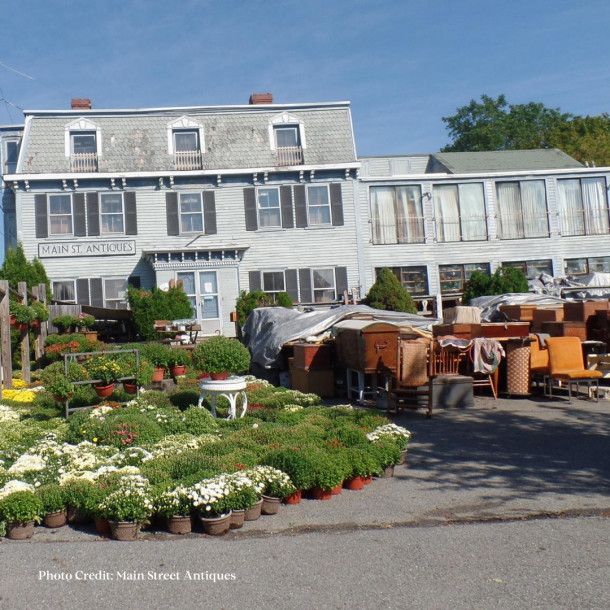 44 Main St, Essex
Four floors jammed packed with antiques and collectables from the 18th through 20th century. Goods range from dollar postcards to $6,000 diamond rings. Furniture is a specialty.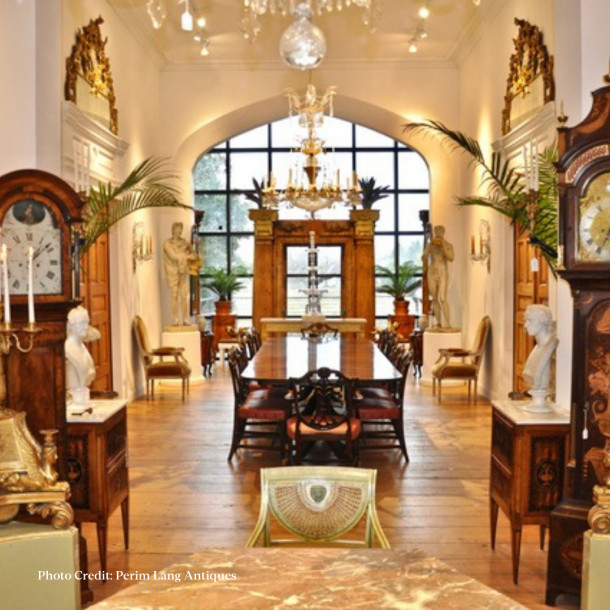 18 Eastern Ave, Essex
Offering the New England area's finest selection of Period European, English, and American antiques, lighting and accessories showcased in a beautifully restored landmark, formerly known as the Methodist Episcopal Church.