Horse Stables and Riding in the North Shore
Whether you are a beginner or advanced rider, it's time to let the horse lover in you open the reins and let your horse traverse well-worn paths, fly through open fields, or vie for a blue ribbon. Equestrian centers and horse farms abound on the Northshore and there are many levels and programs to choose from. Check out these time-honored places.
Back Bay Farm
Ipswich, MA.
A private, spacious equestrian facility offering a lesson program, a showing program, and boarding. Back Bay offers training, lessons, showing, full board, sales, and leasing. Whether you are just starting out or have been competitively riding for years, BBF has a program that is tailored to your needs.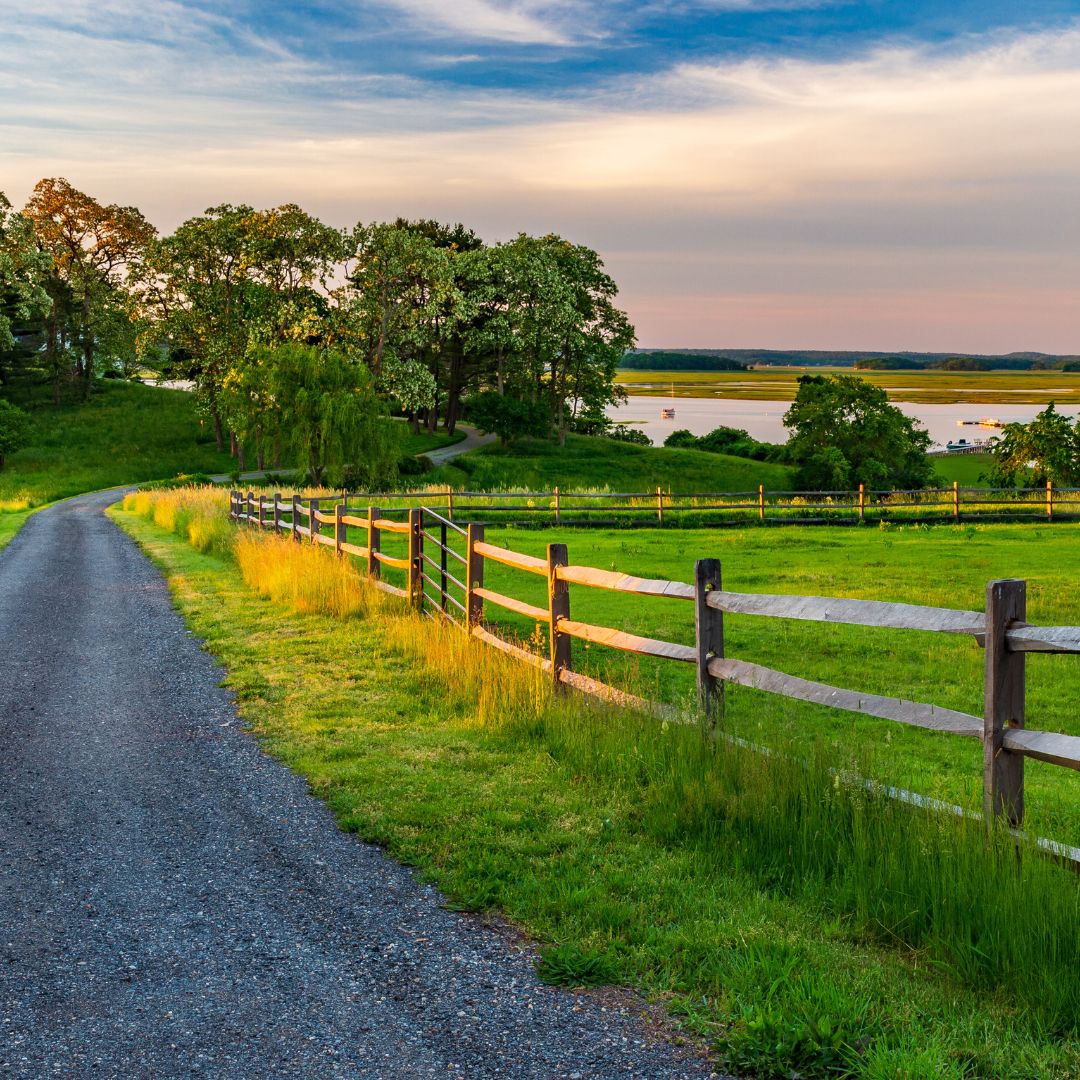 Chrysler-
Horse Farm and Equestrian Center
Rowley, MA.
Abutting Essex County Georgetown Rowley State Forest, Chrislar offers horseback riding lessons, stabling, breeding, and training programs. Horse showing is done both locally and nationally. If you are looking for a horse, they have many fine quality horses for sale and are proud of their ability to match the right horse and rider. They also offer horse sales brokerage services.
Pine Tree Equestrian Center
Beverly Farms, MA.
Pine Tree Equestrian Center offers year-round riding lessons and training with an emphasis on Eventing and Dressage. Their program is based on the curriculum of the U.S. Pony Clubs USEA Eventing standards.
Riverview Farms
Topsfield, MA.
Located near Bradley Palmer State Park, Riverview Farms is home to a Massachusetts licensed riding instructor, offering centered riding on an England saddle for adults and children. Private ½ hour and 1-hour lessons are available with summer programs available for children ages 7-15.
Ledyard Farm
Wenham, MA.
From spectacular cross-country to incomparable clinics, Ledyard Farm offers eventing's finest. It is a 175-acre property dedicated to the enjoyment and advancement of equestrian sport. It is the home of a historic cross-country course as well as an annual series of state-of-the-art eventing clinics.
Cedarwood Farm
Ipswich, MA.
Cedarwood Farm is a historic 22-acre, 23-stall equine facility with a lush outdoor environment for group or individual turnout. Coming soon is the Paddock Paradise Boarding Environment that mimics the way horses live in the wild, thus promoting more movement, better health, and stimulation. The staff uses natural principles based on horse psychology. Disciplines include eventing, dressage, reining, English, and Western - Natural Horsemanship.
Bay Country Riding
Hamilton, MA.
This is an adult horseback riding program focusing on enjoying all aspects of the horse. The teaching style is detail-oriented to put the rider in the most secure and effective position resulting in confidence to meet your equine goals and aspirations. They currently offer ring lessons as well as country rides.
Wander's Way
Ipswich, MA.
Wander's Way offers a state-of-the-art facility and horses range in discipline from talented dressage horses, trail enthusiasts, hunt horses, and eventers. They proudly provide access to the highest level of Gold Medalist Dressage Trainers and esteemed horse trainer Paige Finnegan trains at the farm on a regular basis.
Looking for more great content?
Every week we share great content pertaining to real estate and what's happening in the North Shore in our weekly newsletter. To stay in the loop, subscribe below.
Looking for more information about the North Shore? Click here for our North Shore Town Guides
I agree to be contacted by Nest | Syndi Zaiger Group via call, email, and text. To opt-out, you can reply 'STOP' at any time or click the unsubscribe link in the emails. Message and data rates may apply.
We respect your inbox. We only send interesting and relevant emails.