Captivating and gorgeous, Gloucester has several beaches that will entice you back time and time again. The brilliant sun rises, vibrant sunsets, and all the moments in between offer beauty, peace, refreshment, fun, and lots of reasons to have your camera ready.
Non-resident parking passes are available for Good Harbor, Wingaersheek, and Stage Fort Park at:
Good Harbor Beach
Often regarded as the prettiest of Gloucester's beach, Good Harbor's wide expanse of soft white sand is even greater at low tide when a land bridge appears, and you can walk to nearby Salt Island. Just be sure to be back before the tide rushes back in. Styrofoam boogie boards are the only flotation devices allowed and it's a blast to ride the waves back to the shore. Lifeguards are on duty from Memorial Day through Labor Day. Plan on spending the day as there is a concession stand, restrooms, and showers.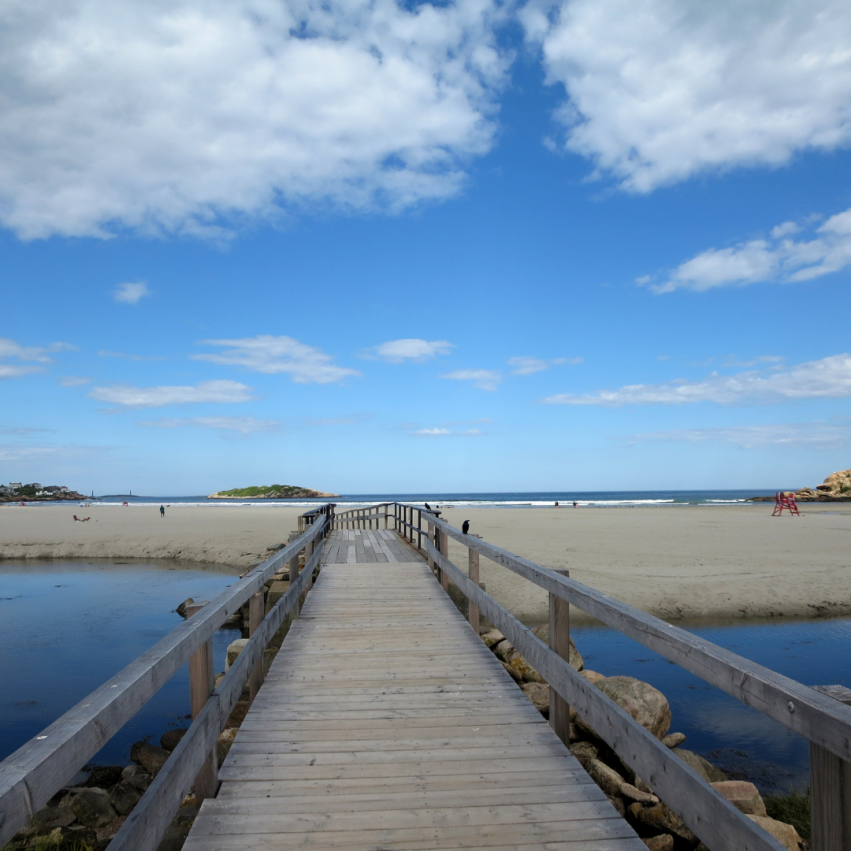 Niles Beach
Love architecture? This beach will give you a front-row view of some of Gloucester's most impressive waterfront mansions with the Boston skyline as a backdrop. Its gentle waves create a soothing vibe for enjoying a picnic lunch and daydreaming. It's primarily a residential beach so you will need to be dropped off or biking is an option. Lifeguards are on duty during the summer months.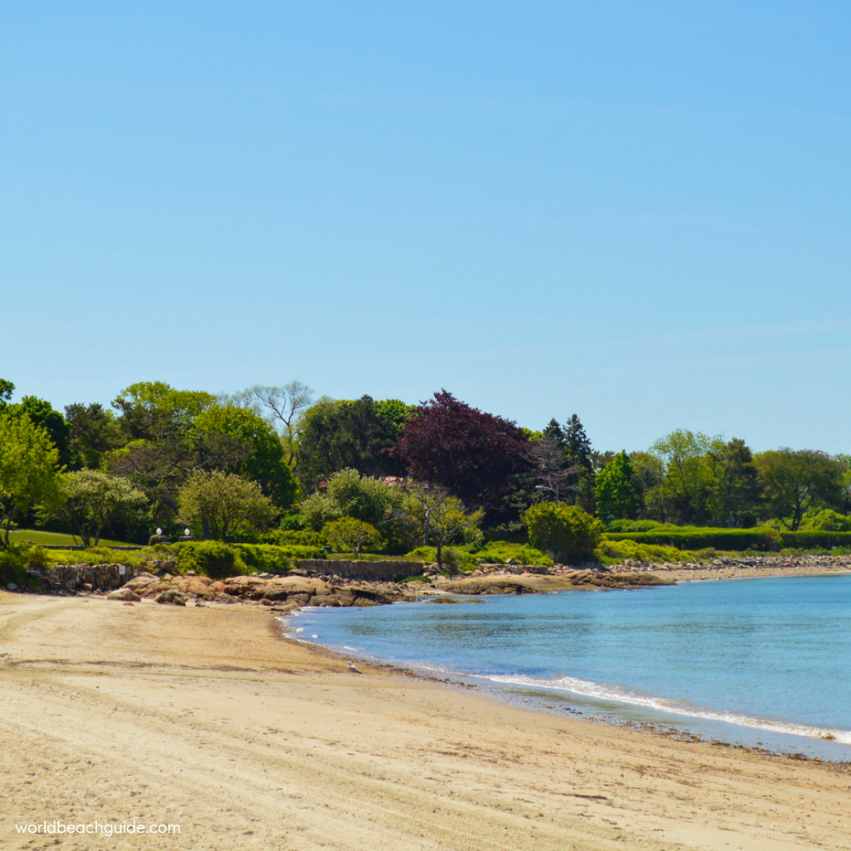 Long Beach
Aptly named, Long Beach meanders from Gloucester to Rockport. Its picturesque surroundings include soft white sand and quaint cottages. Across Sandy Bay, you will catch glimpses of Thatcher Island and its two notable lighthouses. Bring your own food and boogie board to enjoy when the high tide rolls in.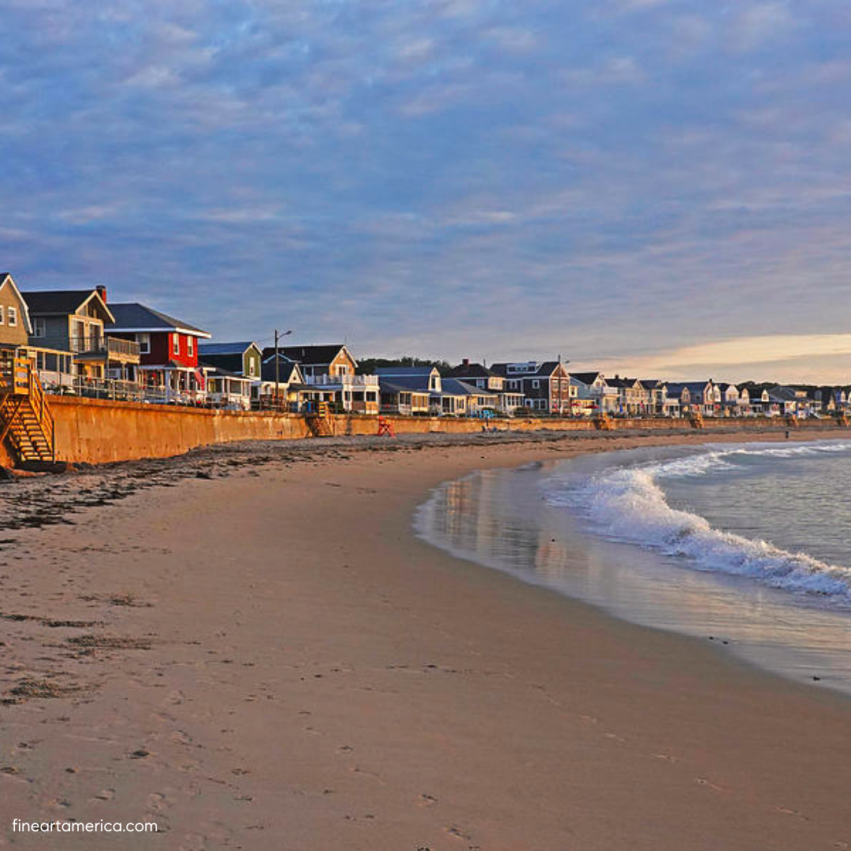 Wingaersheek Beach
Wingaersheek Beach is a half-mile sandy beach surrounded by enormous boulders and rock formations that kids love to climb. At low tide, hermit crabs and clams can be found in the tide pools and voyagers of all ages can dig and investigate sea life. And did we mention the water? It's crystal-clear flowing in from the Annisquam River and Ipswich Bay perfect for a refreshing dip. The summer months offer lifeguards, concessions, restrooms, and showers.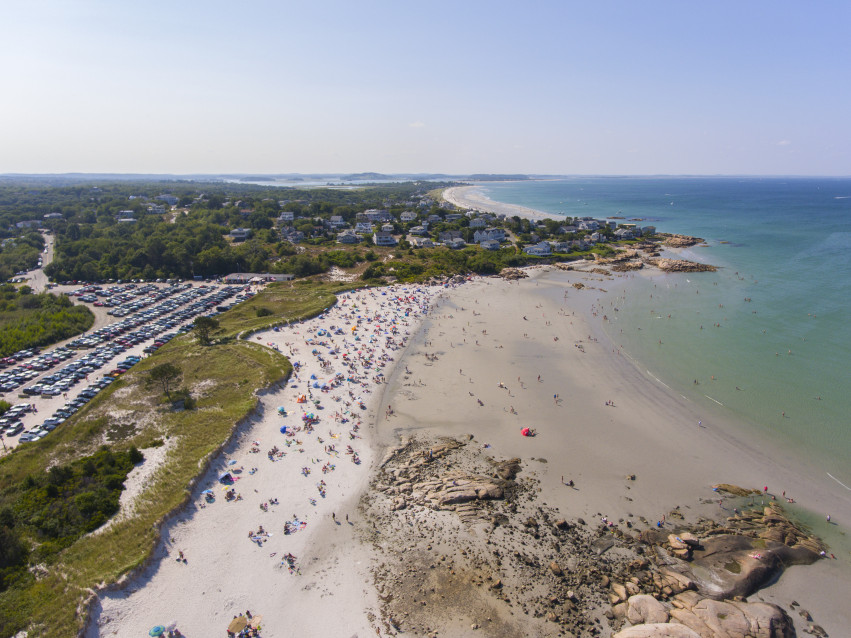 Pavillion Beach
Lovely views await at this beach located near downtown Gloucester. It's often used for taking a break during the day or an after-dinner stroll. It's an unattended beach so children must be monitored closely. It is also home to the famed St. Peter's Fiesta and the "Greasy Pole Challenge."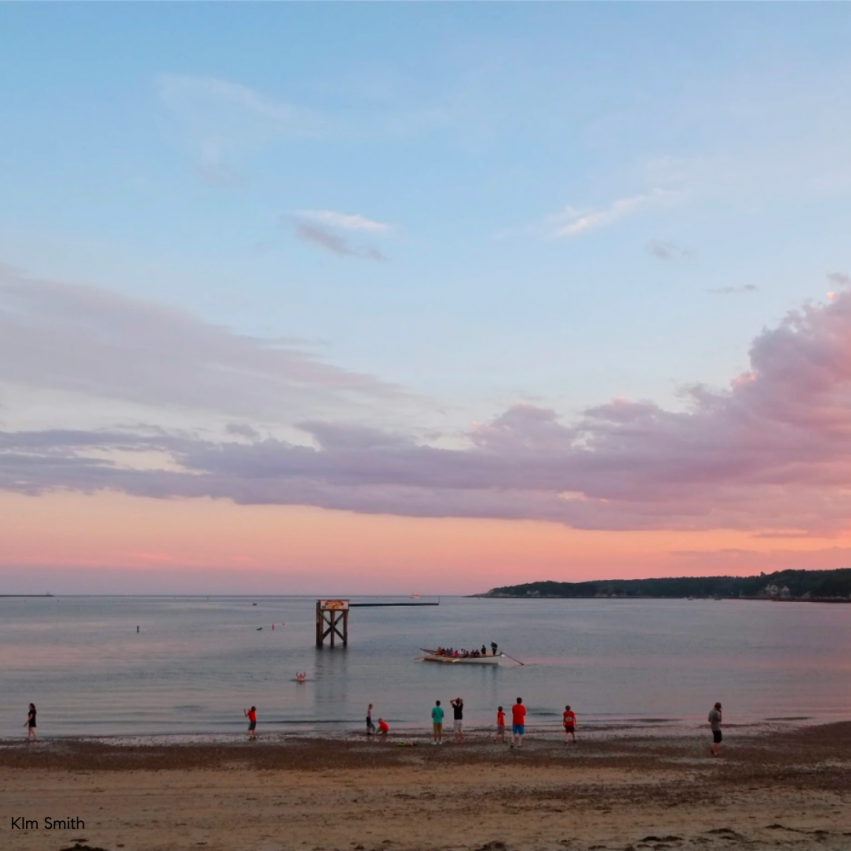 Half Moon Beach
Nestled in historic Stage Fort Park, this crescent-shaped beach is surrounded by giant boulders and lush forest. It is considered one of the quieter beaches and is a draw for those who are looking for a peaceful excursion. The cool, calm water is transparent and invigorating.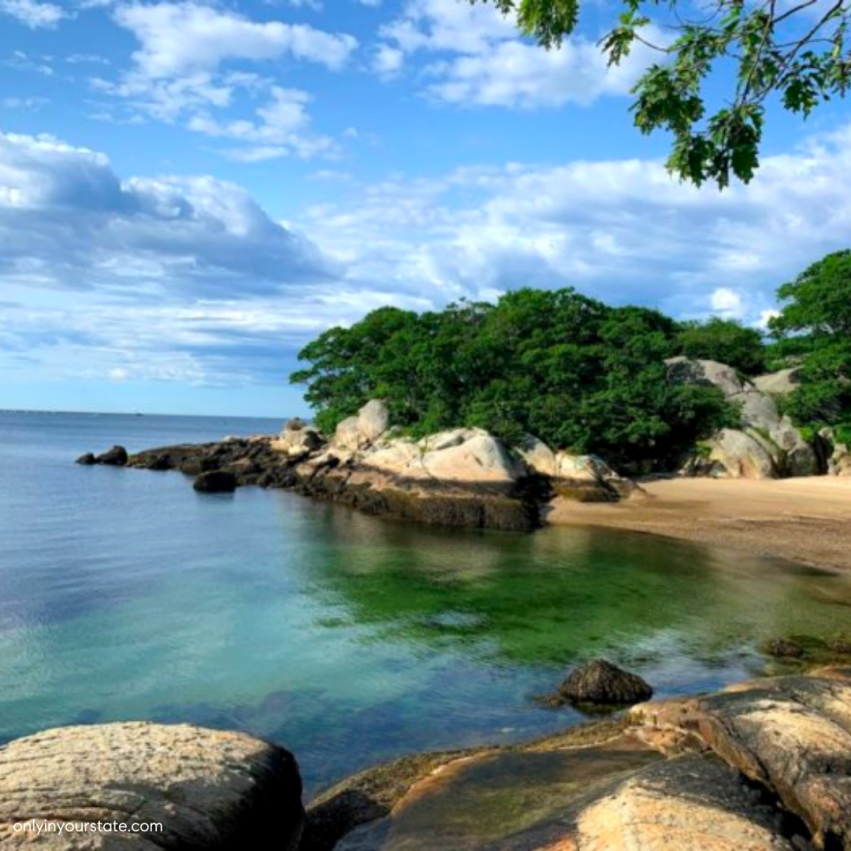 Cressy's Beach
Bring your water shoes and explore the largest of Stage Fort Park's two beaches. It is the perfect gathering place for family fun and reunions. Although less sandy than other beaches, it's fun to explore this rocky beach and enjoy spectacular views of Gloucester Harbor. Outdoor grills, picnic tables, and nearby restrooms make it an attractive destination.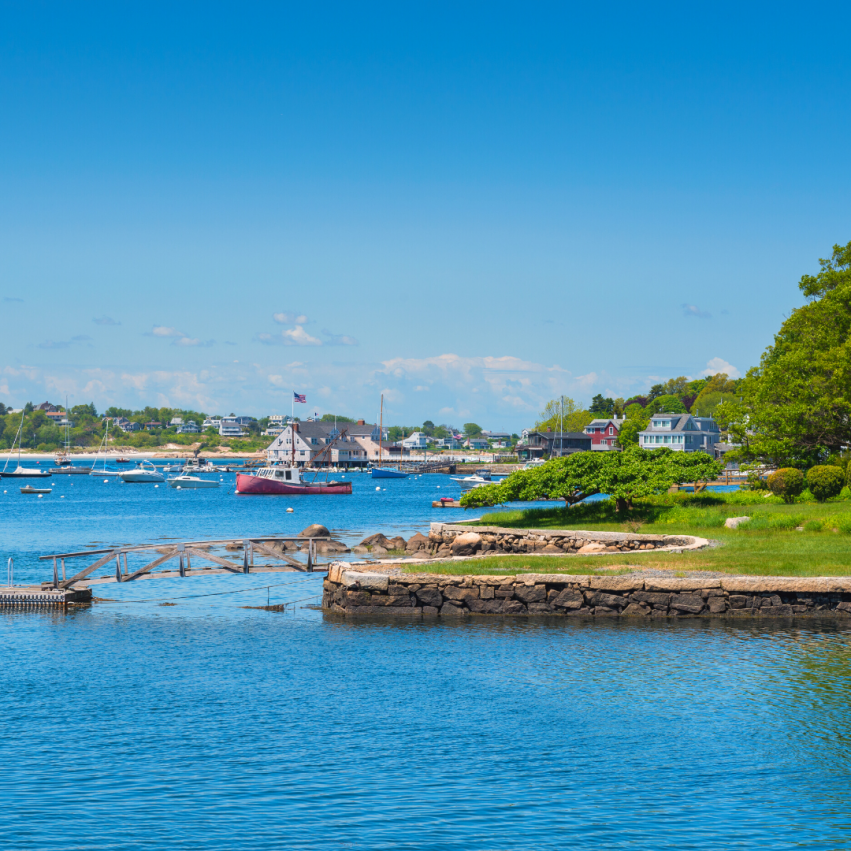 Plum Cove Beach
Plum Cove is a local favorite, and you just might make friends with one of its nearby residents who will be happy to tell you all about their memories of Plum Cove. Its small size makes it perfect for keeping an eye on the kids or sitting back and enjoying a good book. Lifeguards are on duty during the summer months and are sure to bring snacks and water. Sunsets are glorious if you stay until day's end.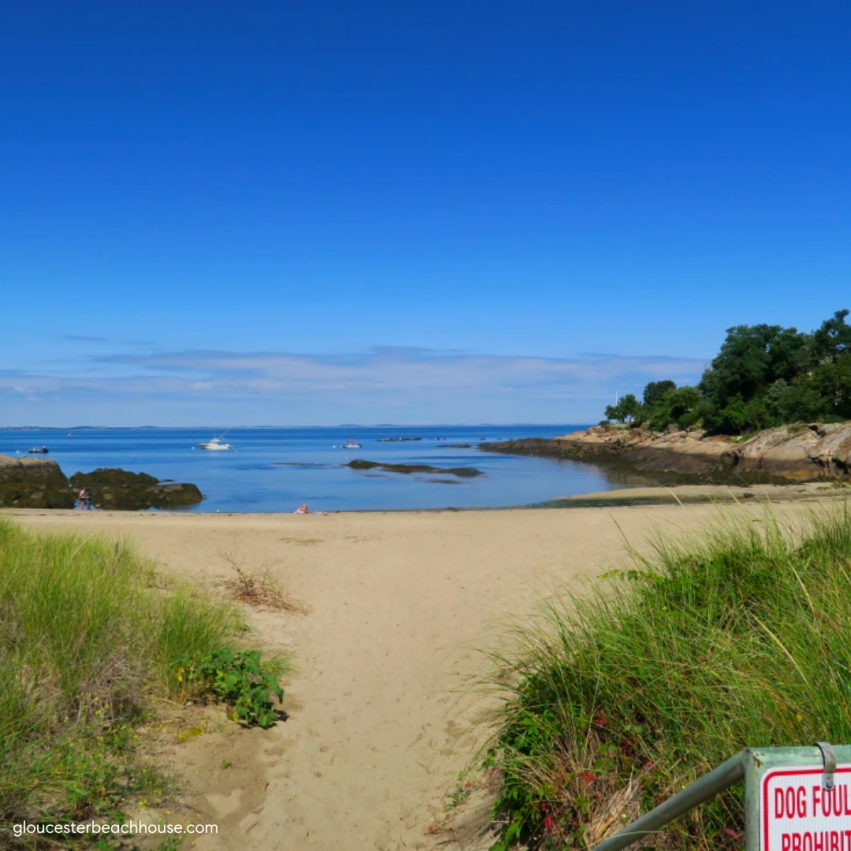 Looking for more great content?
Every week we share great content pertaining to real estate and what's happening on the North Shore in our weekly newsletter. To stay in the loop, subscribe below.
Looking for more information about the North Shore? Click here for our North Shore Town Guides
I agree to be contacted by Nest | Syndi Zaiger Group via call, email, and text. To opt-out, you can reply 'STOP' at any time or click the unsubscribe link in the emails. Message and data rates may apply.
We respect your inbox. We only send interesting and relevant emails.