HARRIET TUMBAN
"Every great dream begins with a dreamer. Always remember, you have within you the strength, the patience, and the passion to reach for the stars to change the world."
Fearless Harriet Tubman led hundreds to freedom in the North along the route of the Underground Railroad. Being born a slave, on rumours that she was about to be sold, Harriet fled to Philadelphia, leaving behind her family. In December 1850 she made her way to Baltimore, Maryland, whence she led her sister and two children to freedom. That journey was the first of some 19 increasingly dangerous forays into Maryland in which, over the next decade, she conducted upward of 300 fugitive slaves. By her extraordinary courage, ingenuity, and persistence, it has been said that she never lost a fugitive she was leading to freedom.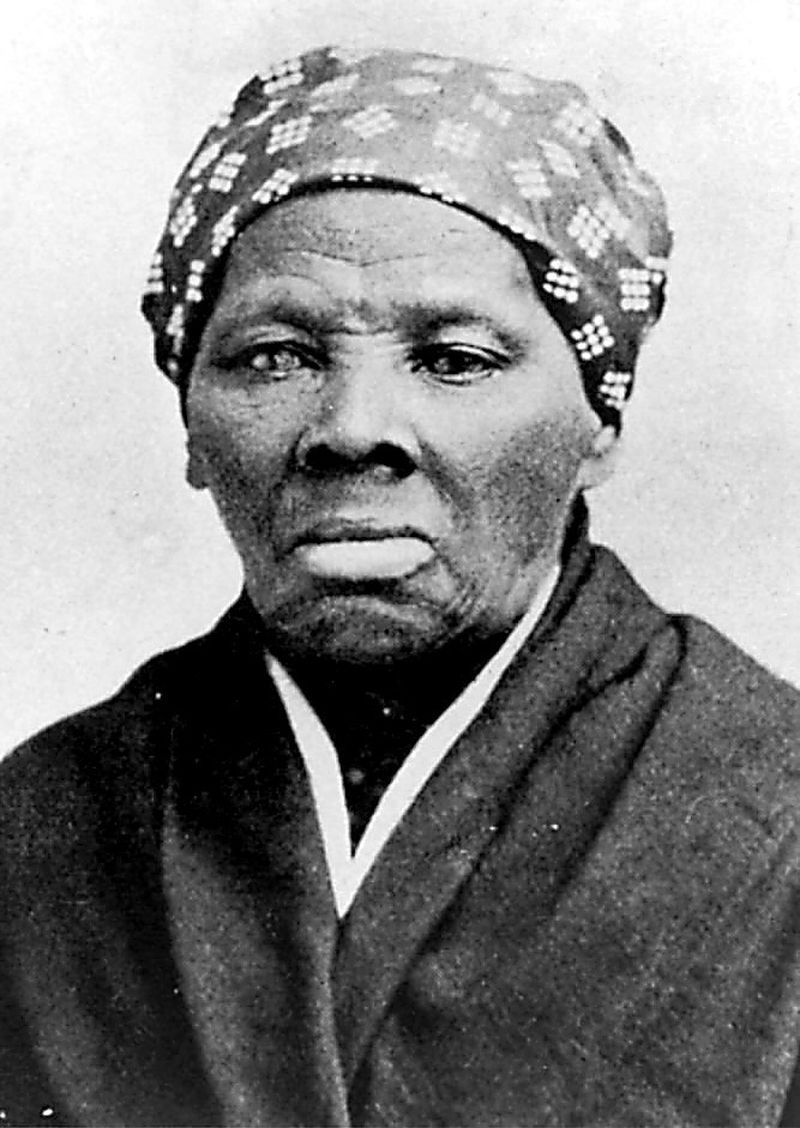 MAYA ANGELOU
"If you're always trying to be normal you will never know how amazing you can be..."
The words of the indelible Angelou have changed, shaped and influenced the world we live in. Maya Angelou has amplified Black voices and the experience of Black people and women. A prolific writer of poetry, Maya Angelou's won 3 Grammy Awards for her spoken word albums presented with the Presidential Medal of Freedom in 2011. Her legacy will carry on as a trailblazer for women's voices, particularly those of Black women, creating space for these voices to be heard and elevated like never before.
ANNE FRANK
"When the whole world is silent, even one voice becomes powerful."
The story of Anne Frank is one of the most harrowing yet brave stories of Jewish oppression under the Third Reich. Anne along with her sister Margot, mother Edith, and father Otto sheltered in a "Secret Annex" behind a bookcase in Otto's former place of business. Annes diary recounts the trials and tribulations of life in confinement, never ending fear of discovery, and the hopes and dreams of a young woman. In 1999, Time named Anne Frank among the heroes and icons of the 20th century on their list The Most Important People of the Century, stating: "With a diary kept in a secret attic, she braved the Nazis and lent a searing voice to the fight for human dignity."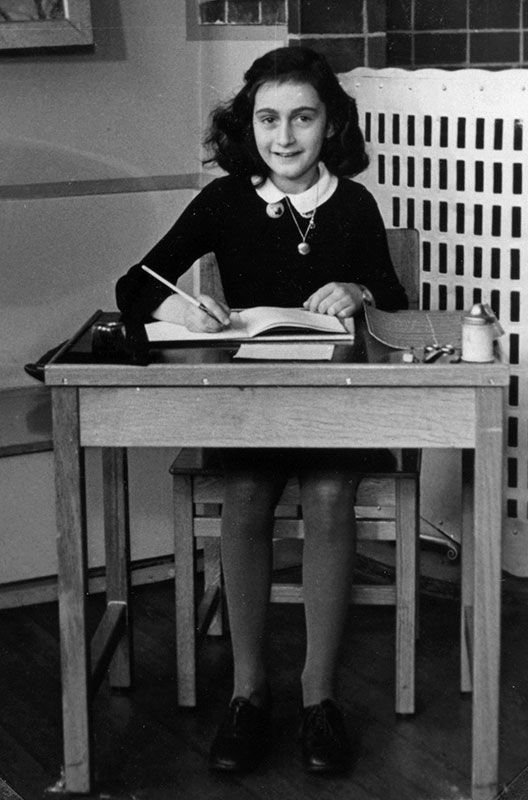 MALALA YOUSAFZAI
"Everest for me, and I believe for the world, is the physical and symbol manifestation of overcoming odds to achieve a dream"
Malala Yousafzai is a Pakistani activist for female education. After surviving an assassination attempt by the Taliban, Yousafzai became the youngest person to win the Nobel Peace Prize. At the age of 16, Malala gave a speech at the United Nations highlighting her focus on education, women's rights, and urging world leaders to change their policies. Secretary-General Ban Ki-moon pronounced July 12th, Malala's birthday as 'Malala Day' in honor of the young leaders activism to ensure education for all children.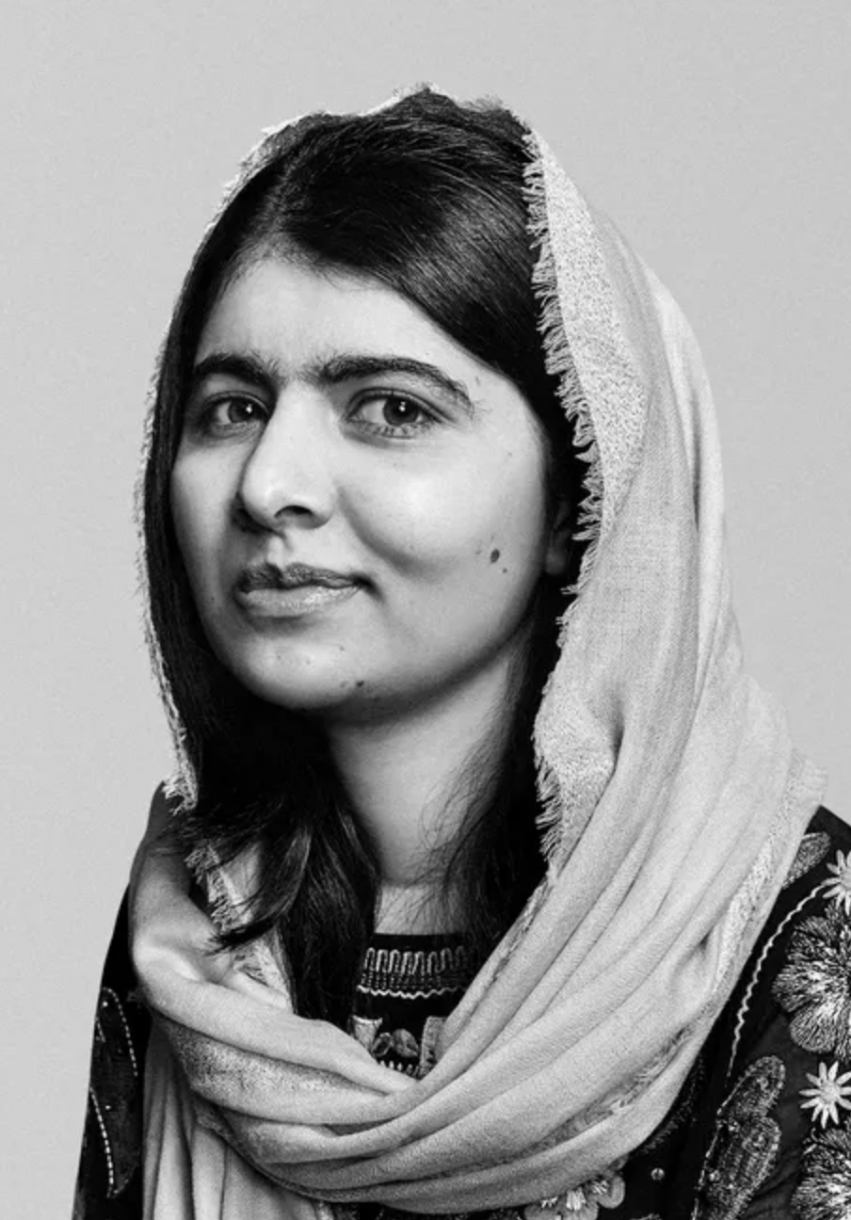 JUNKO TABEI
"Everest for me, and I believe for the world is the physical and symbolic manifestation of overcoming odds to achieve a dream."
Junko Tabei is a Japanese mountaineer and educator. She is known as the first woman to climb not only Mount Everest, but also the Seven Summits (the highest peaks on all seven continents). Defying mid-century sexism, and cultural expectations for women - especially pronounced in her home country of Japan - Tabei went on to perform these feats of remarkable skill, bravery, and fitness. Junko leaves behind a legacy of profound human achievement, environmental activism, and her tireless efforts to make the the mountains a space where women are welcomed and respected.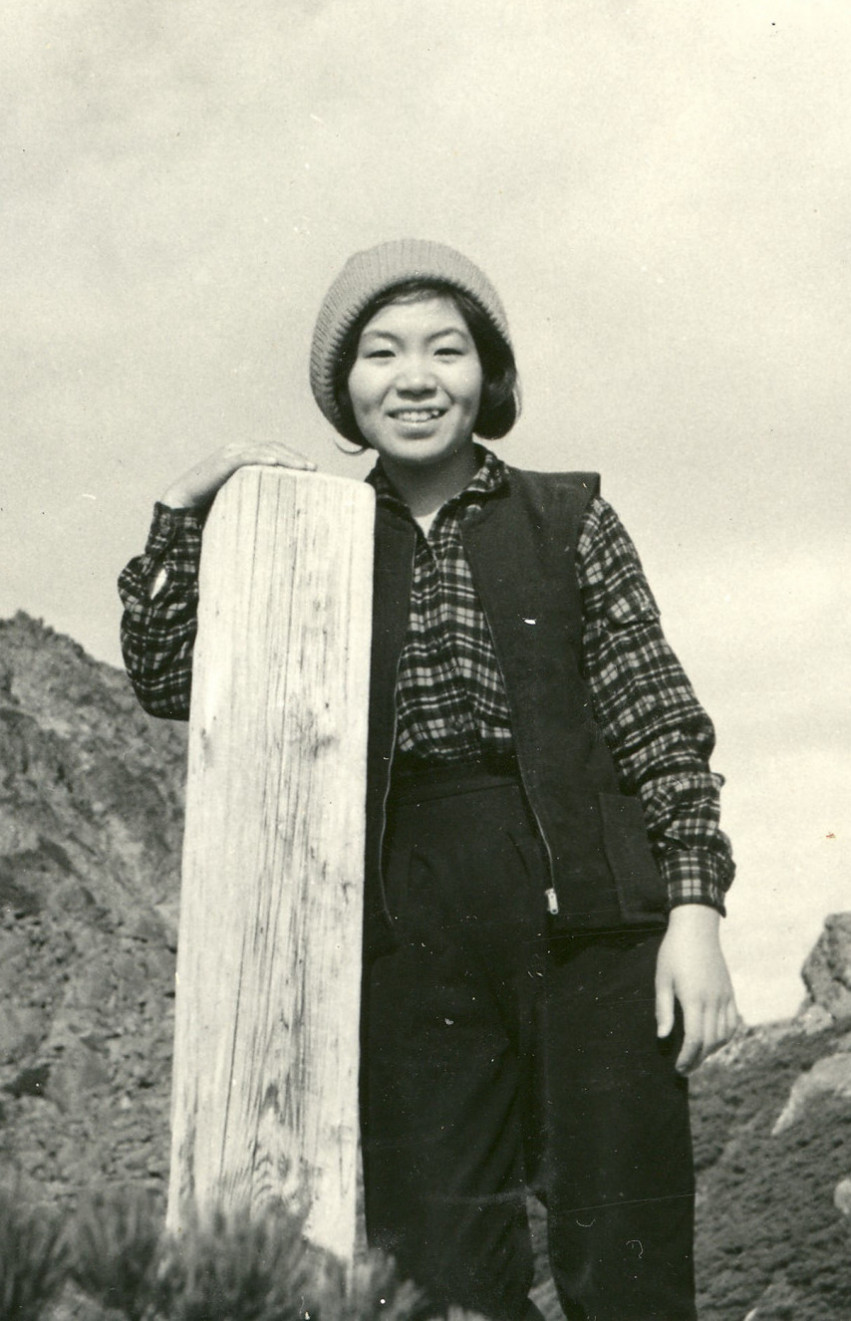 COCO CHANEL
"The most courageous act is still to think for yourself. Aloud."
Coco Chanel was a French fashion designer and businesswoman. She is credited with popularizing a sporty, casual chic as the feminine standard of style, replacing the corseted silhouette that was dominant beforehand. Chanel the namesake brand of Coco Chanel is widely recognized as one of the most prolific fashion houses to this day.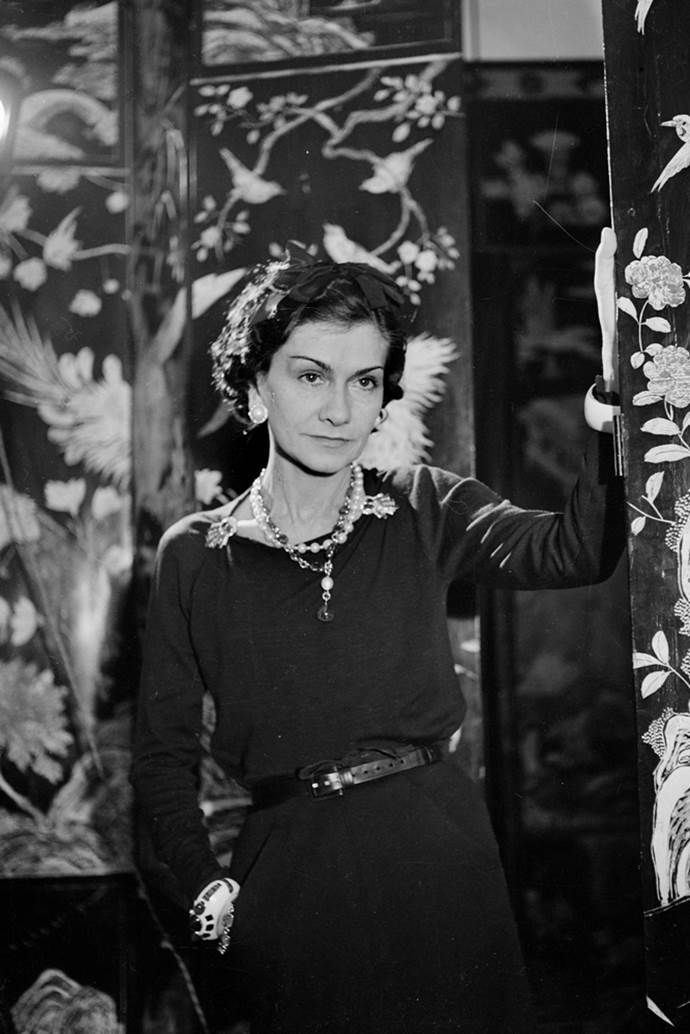 SUSAN B ANTHONY
"I declare to you that woman must not depend upon the protection of man, but must be taught to protect herself, and there I take my stand."
Susan B. Anthony was an American social reformer and women's rights activist who played a fundamental role in the women's suffrage movement. In addition to her profound women's rights activism, she was a staunch abolitionist - founding the American Equal Rights Association, which campaigned for equal rights for both women and African Americans. Susan B Anthony is widely regarded as one of the most important figures in the woman's suffrage movement.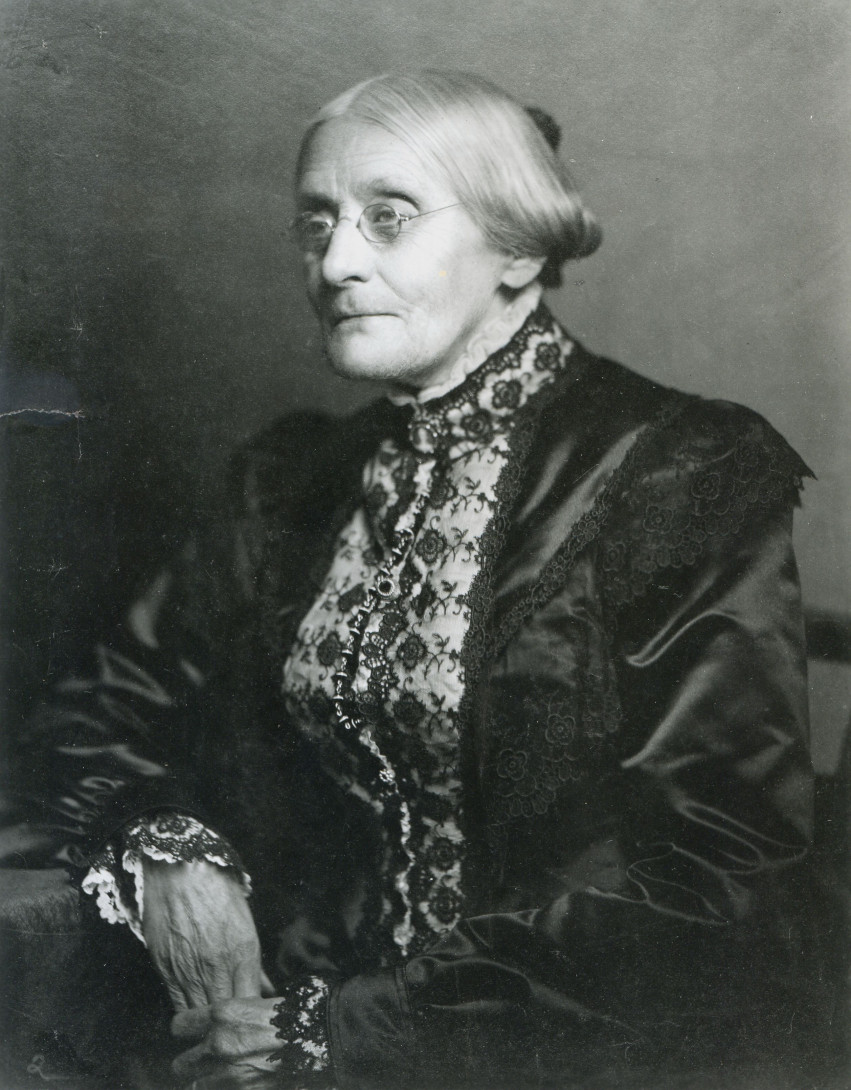 SOJOURNER TRUTH
"It is hard for the old slaveholding spirit to die, but die it must."
Sojourner Truth was an American abolitionist and women's rights activist. After being born into slavery, Truth escaped with her infant daughter to freedom in 1828. Sojourner Truth's outspoken advocacy for abolition, temperance, civil right & women's rights in the nineteenth century profoundly advanced the dialogue for all of these causes. Truth fought for land rights for freed slaves, urged freed slaves to join the Union Army in the fight against the confederacy, and her efforts during the civil war led her to meet with Abraham Lincoln.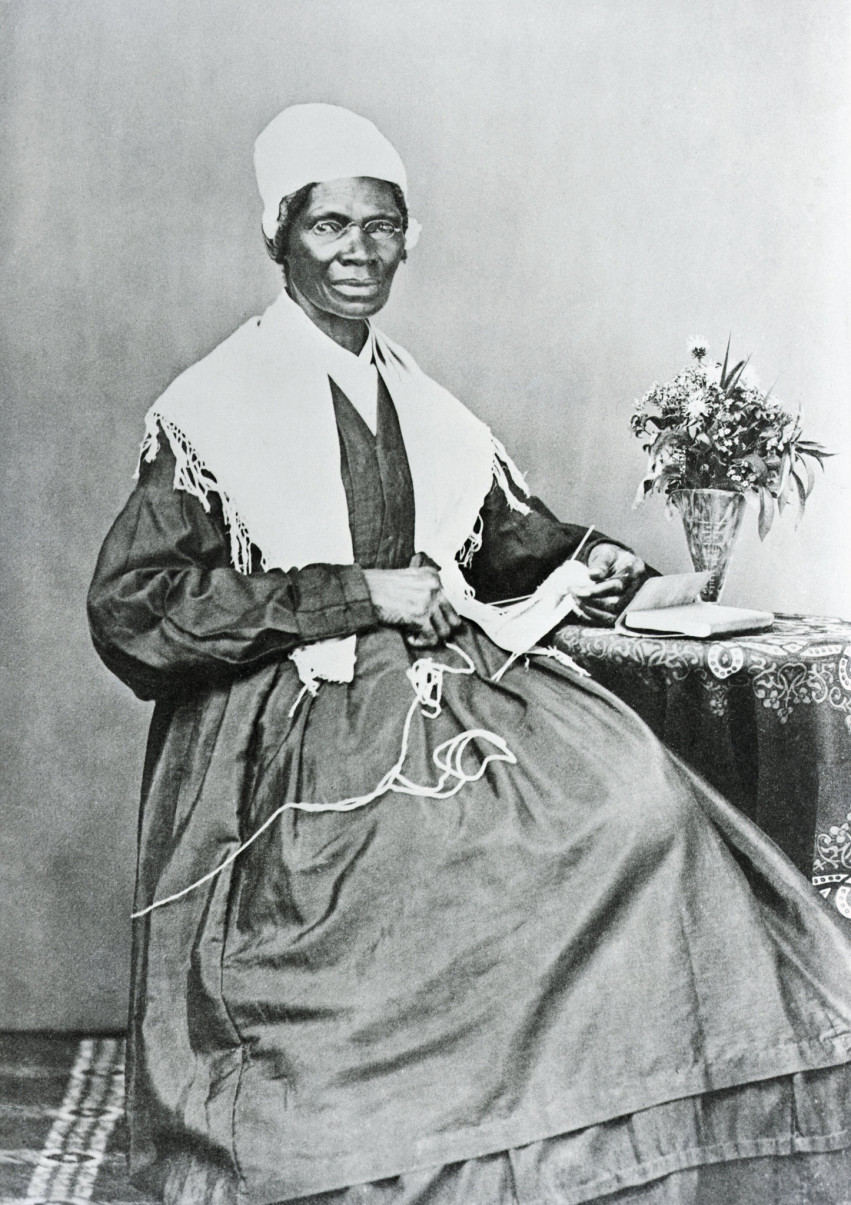 MARIE CURIE
"I have frequently been questioned, especially by women, of how I could reconcile family life with a scientific career. Well, it has not been easy."
Marie Curie was a Polish and naturalized-French physicist who conducted pioneering research on radioactivity. As the first of the Curie family legacy of five Nobel Prizes, she was the first woman to win a Nobel Prize, the first and the only woman to win the Nobel Prize twice, and the only person to win the Nobel Prize in two scientific fields after discovering polonium and radium, using techniques she invented for isolating radioactive isotopes. Professional science until fairly recently was a man's world, and in Curie's time it was rare for a woman even to participate in academic physics, never mind triumph over it.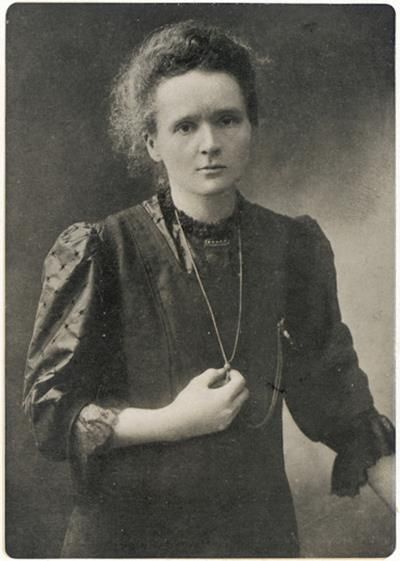 DOROTHY LEVITT
"There might be pleasure in being whisked around the country by your friends and relatives, or ... chauffeur, but the real intense pleasure only comes when you drive your own."
Darring Dorothy was the first British woman racing driver, holder of the world's first water speed record, the women's world land speed record holder, and an author. A pioneer of female independence and female motoring, Dorothy received praise in the press for the Fastest Girl on Earth, and the Champion Lady Motorist of the World. In Levitt's book The Woman and the Car: A Chatty Little Handbook for all Women who Motor or Who Want to Motor, Dorothy recommended that women should "carry a little hand-mirror in a convenient place when driving" so they may "hold the mirror aloft from time to time in order to see behind while driving in traffic," thus inventing the rear-view mirror before it was introduced by manufacturers in 1914.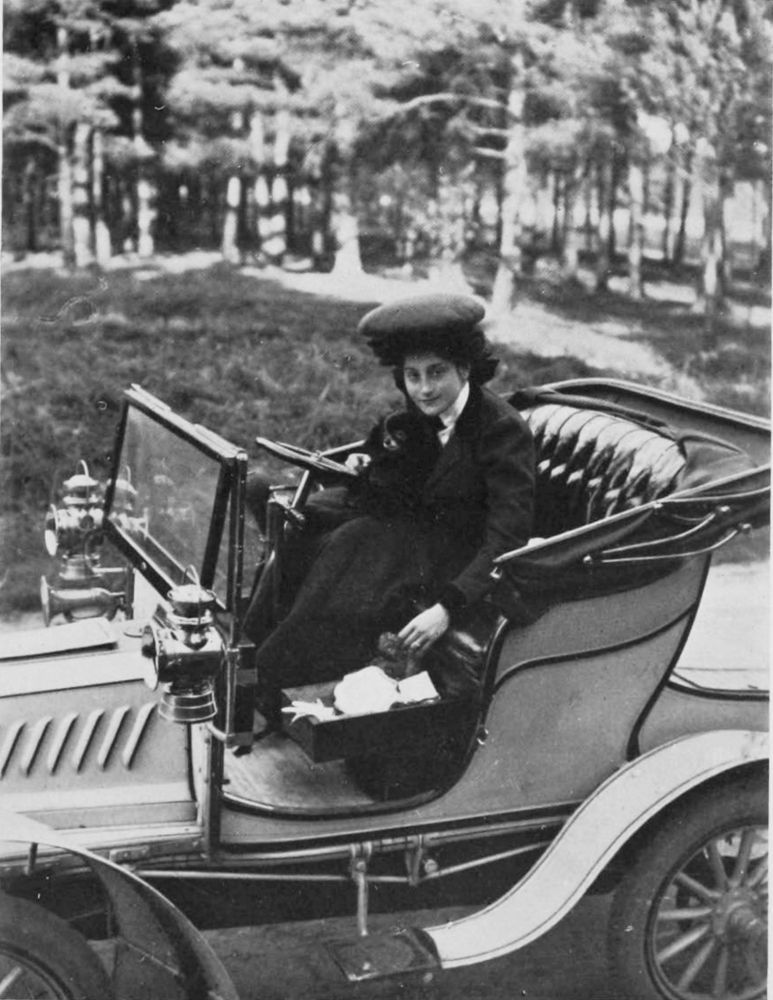 ROSA PARKS
"I would like to be remembered as a person who wanted to be free... so other people would also be free."
Known as the "Mother of the Civil Rights Movement," Rosa Parks sparked sparked one of the largest social movements in history, the Montgomery Bus Boycott to end racial segregation of public facilities. Then an unknown seamstress in Montgomery, Rosa Parks stepped onto a bus Montgomery, Alabama. Instead of sitting in the back of the bus, which was designated for African Americans, she sat in the front. When the bus started to fill up with white passengers, the bus driver asked Parks to move. She refused. was arrested and fined for violating a city ordinance, but her lonely act of defiance began a movement that ended legal segregation in America, and made her an inspiration to freedom-loving people everywhere.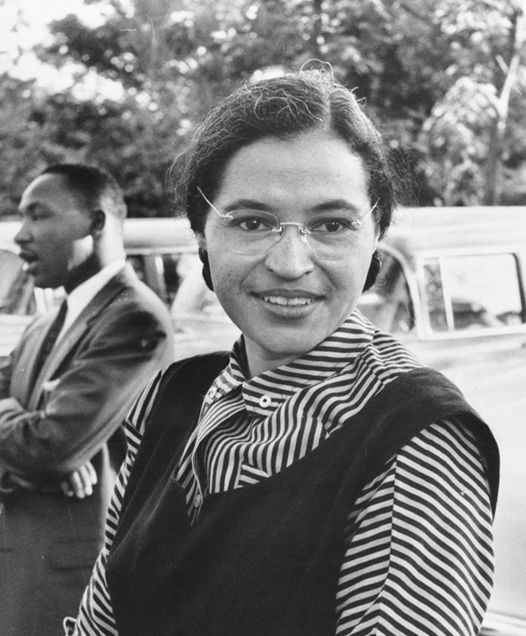 SIMONE DE BEAUVOIR
"I tore myself away from the safe comfort of certainties through my love for truth–and truth rewarded me."
French writer Simone de Beauvoir laid the foundation for the modern feminist movement. Beauvoir wrote novels, essays, biographies, autobiographies and monographs on philosophy, politics, and social issues. She was known for her 1949 treatise The Second Sex, a detailed analysis of women's oppression and a foundational tract of contemporary feminism; and for her novels, including She Came to Stay and The Mandarins. Her most enduring contribution to literature are her memoirs, notably the first volume, "Mémoires d'une jeune fille rangée" (1958), which have a warmth and descriptive power. Also an existentialist philosopher, she had a long-term relationship with Jean-Paul Sartre.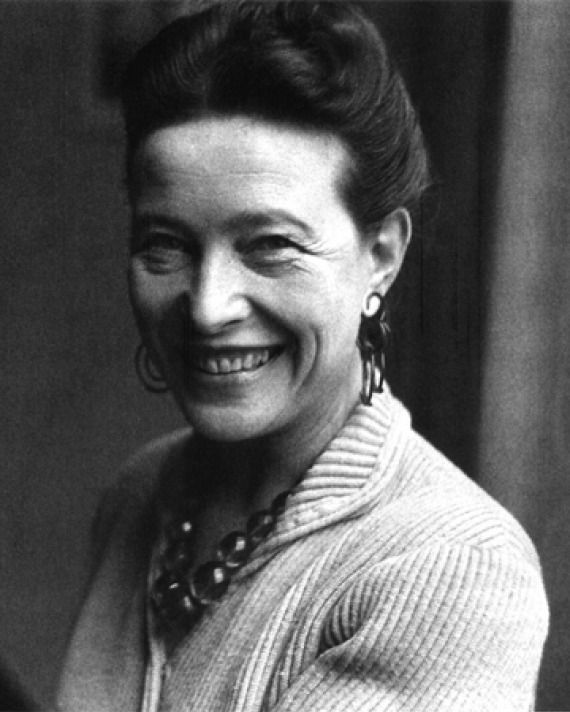 GLORIA STEINEM
"A woman without a man is like a fish without a bicycle."
Gloria Marie Steinem is an American feminist journalist and social political activist who became nationally recognized as a leader and a spokeswoman for the American feminist movement in the late 1960s and early 1970s. In 1956, she earned the Chester Bowles Fellowship, which enabled her to spend two years studying and researching in India. Her time abroad inspired an interest in grassroots activism, which would later manifest itself in her work with the women's liberation movement and the Equal Rights Amendment. Steinem later became a columnist for New York magazine reporting on political campaigns and progressive social issues, including the women's liberation movement and was also a co-founder of Ms. magazine. Steinem's life has been dedicated to the cause of women's rights, as she led marches and toured the country as an in-demand speaker.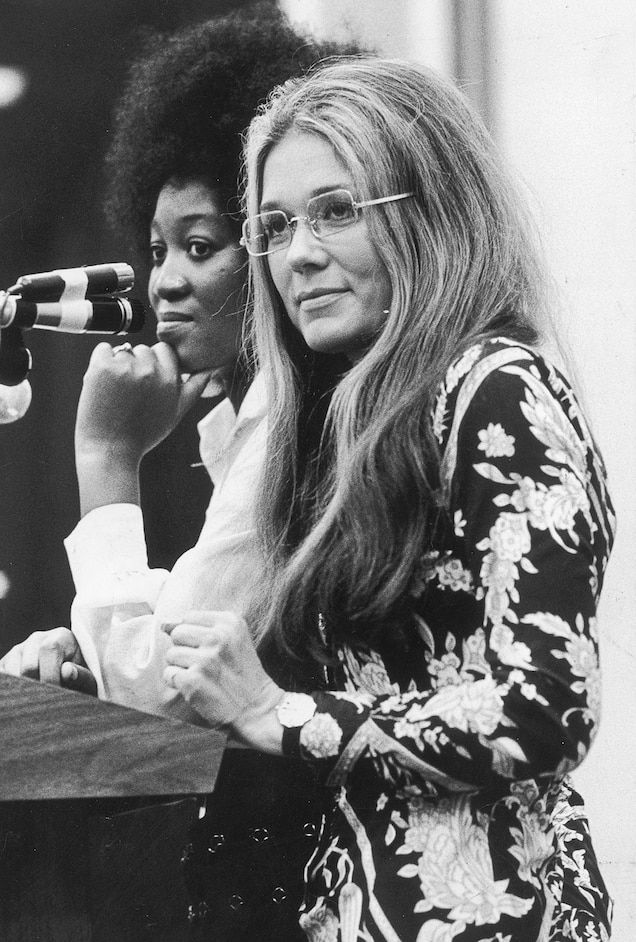 RUTH BADER GINSBURG
"Fight for the things that you care about, but do it it in a way that will lead others to join you."
A tireless and resolute champion of justice, Ruth Bader Ginsburg was an American lawyer and jurist who served as an associate justice of the Supreme Court of the United States from 1993 until her death in September 2020. She became a legal, cultural and feminist icon and will be remembered for her fight for women's rights in the 1970s. Ginsburg attended Harvard law in 1956 and then transferred to Columbia Law School where she was elected to the school's law review and graduated first in her class in 1959. She served 27 years on the nation's highest court, becoming its most prominent member.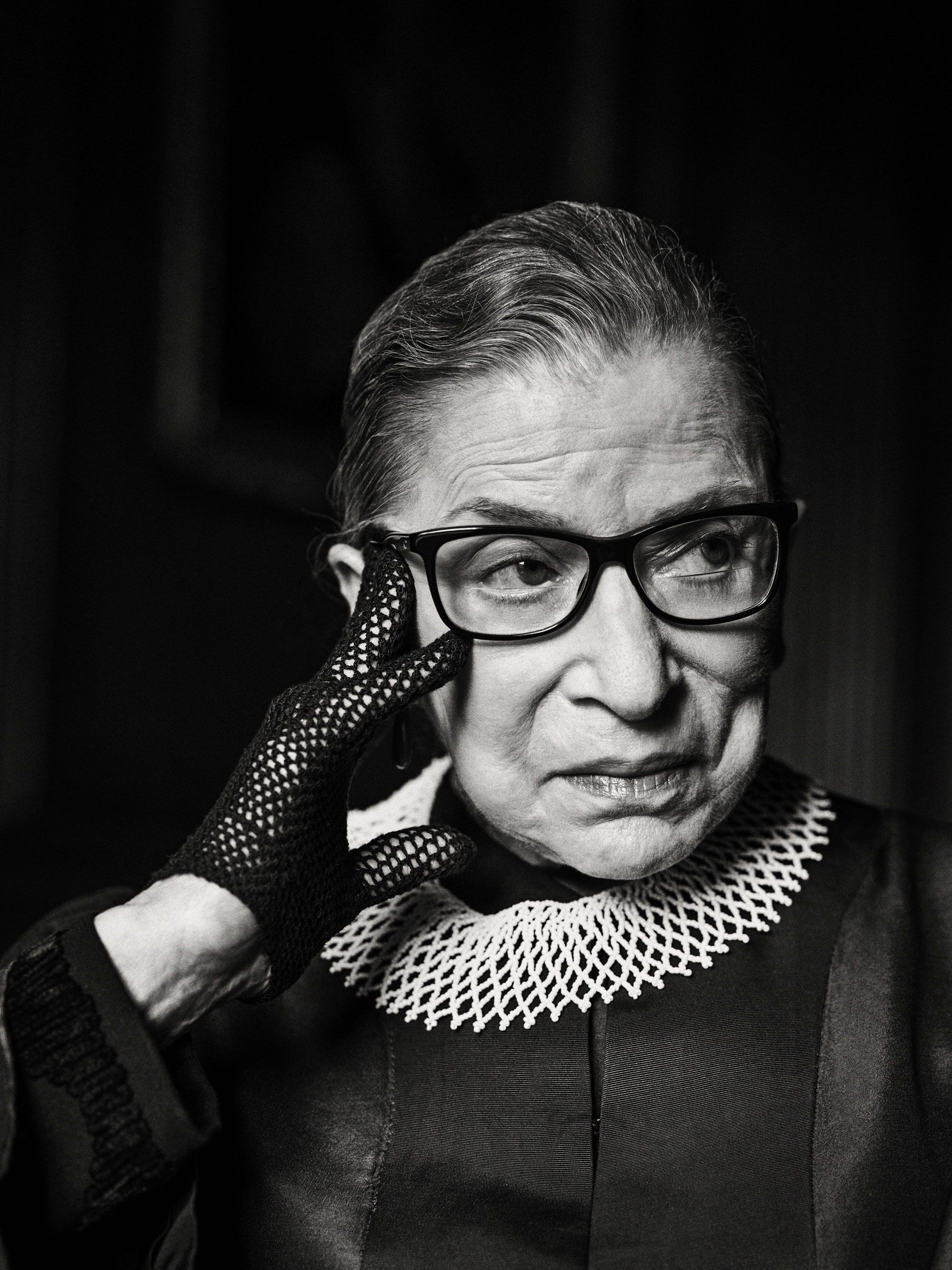 SYNDI ZAIGER
Syndi Zaiger is the founder of Nest. Since its creation in 2014, she has been passionately working to build an innovative and creative boutique real estate firm based on a model that is focused around a talented team that offer more services and expertise to their clients. With an entrepreneurial spirit, Syndi has a 20 year career in marketing and brand design. Concurrently she has been a developer of real estate projects in the form of developing mixed use artist space from underutilized buildings. Throughout this time Syndi observed the changes in the real estate industry and noted a deficiency in the traditional big box real estate firm business structure. Blending her career experience of marketing and real estate, Syndi developed a truly unique model out of her home base in Cape Ann, Massachusetts.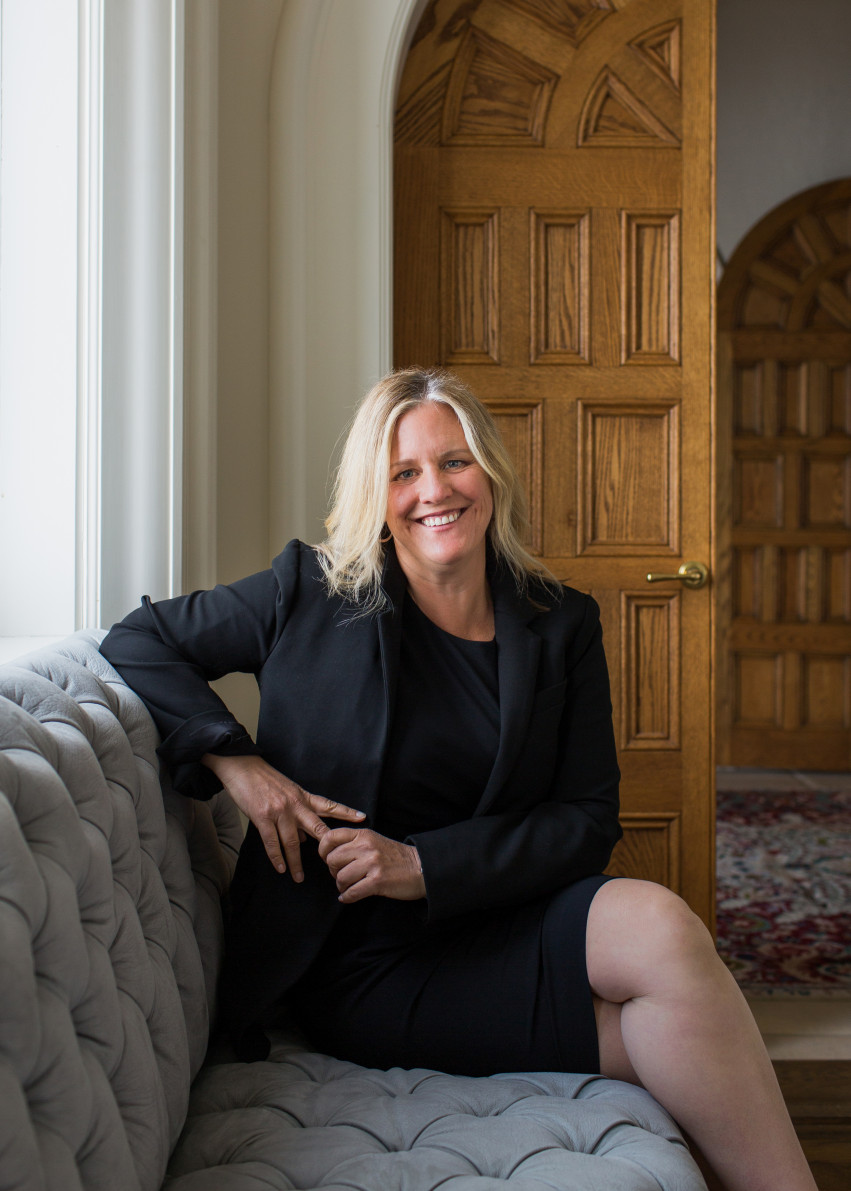 JILL FUCILLO
Jill was born, raised and currently resides in Hamilton, MA. She has spent over 35 years in Hamilton and on the North Shore, leaving only to pursue her education at The University of Kentucky. Her love for the small town feel and all the area has to offer brought her back where she honed her negotiation skills working for 10 years in pharmaceutical sales. She consistently ranked as one of the top salespeople in the country during her tenure with Pfizer.
Jill currently lives in Hamilton where her children are at the elementary and middle schools. She has her hand on the pulse of not only Hamilton and Wenham but the surrounding towns. Being such a part of the community, Jill has an unique perspective of the local market and can use this to help sell your home or find the home of your dreams.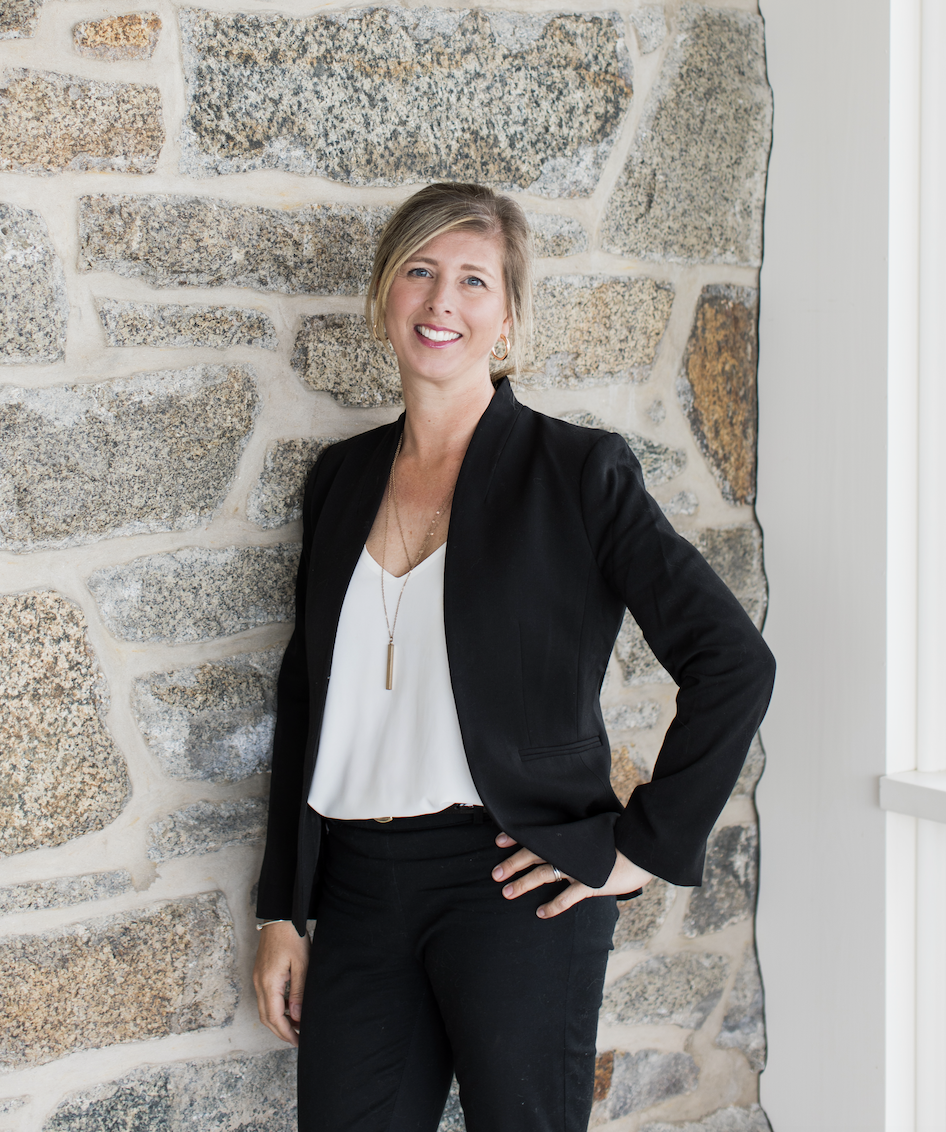 KAIT O'SULLIVAN
Combining her background as a licensed real estate professional and her extensive marketing, event and project management experience, Kait joined the Nest team as its broker's assistant. Kait supports our agents throughout the transaction process, ensuring that our clients have the best experience possible through the buying and selling processes.
A former NCAA All-American in track and still a competitive runner, Kait is always on the go, looking forward, and developing efficient and maximizing strategies that get her (and us) through the finish line successfully.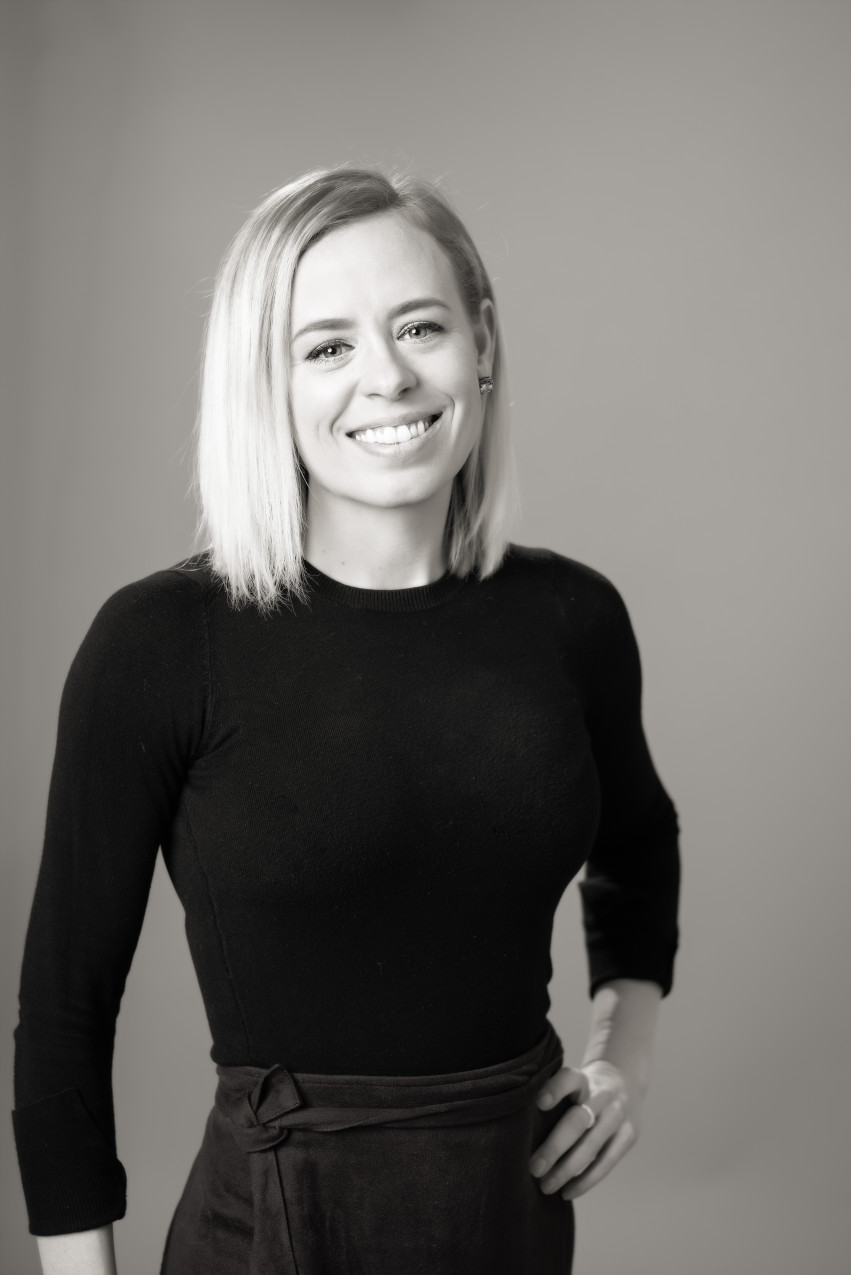 DEBRA LAPORTE
Debra LaPorte is a Real Estate Sales Agent with Nest. As an added benefit to the Nest team, Debra has excelled as a Public Relations consultant and has worked with architects, interior designers, and other industry related professionals on public relations and marketing endeavors. She commits residential project features to high-profile national and regional publications including: Wall Street Journal, Architectural Digest, Traditional Home, House Beautiful, Robb Report, New England Home Magazine, Boston Home Magazine, Boston Design Guide, Modern Luxury and Boston Globe. As a Sales Agent with Nest Real Estate, Debra brings her residential public relations and marketing expertise to the real estate forum and works with home buyers, sellers, and other real estate professionals. At Nest Real Estate, Debra focuses on residential real estate on Boston's North Shore and collaborates with the Syndi Zaiger Team at Nest Real Estate on luxury residences.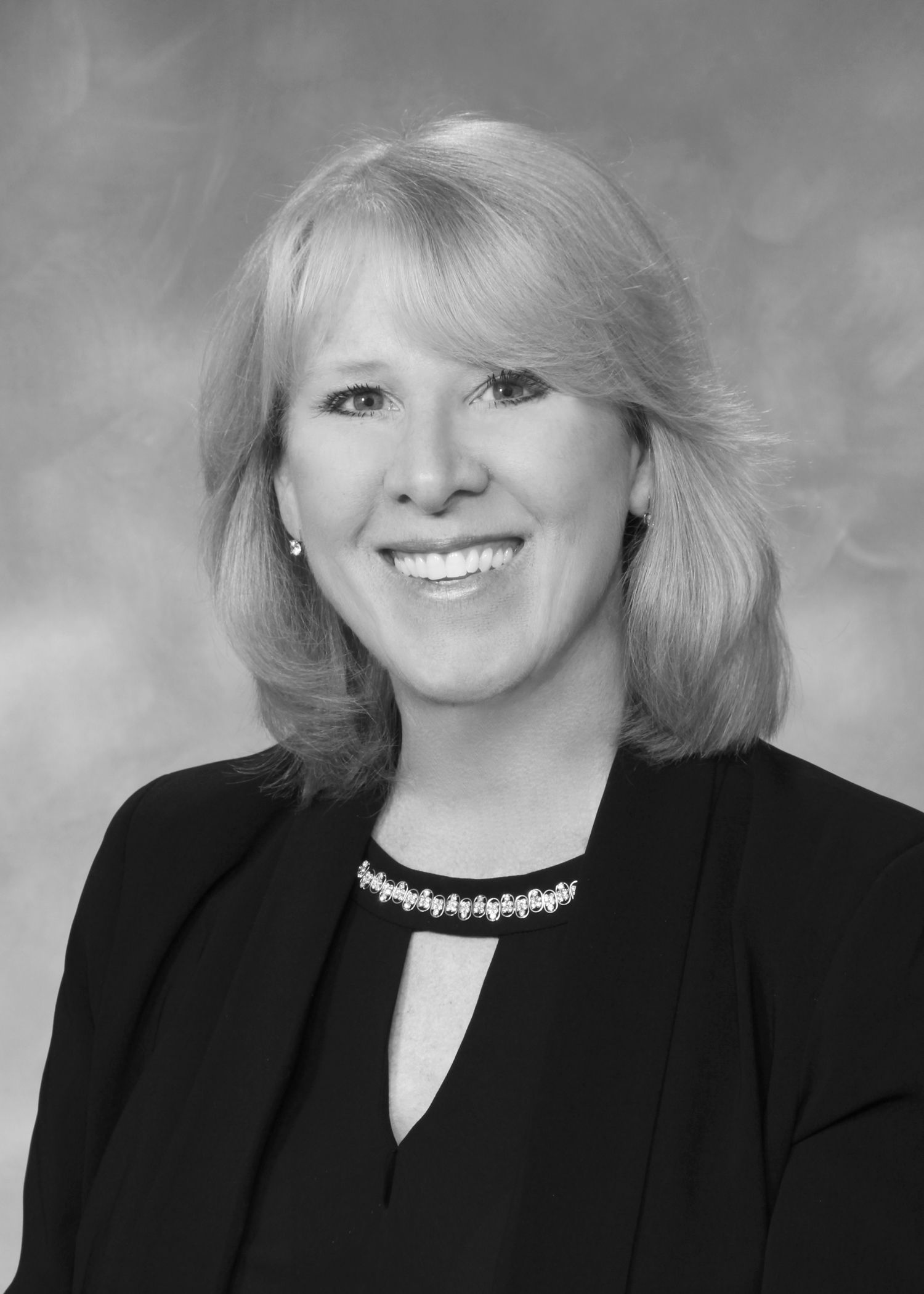 JACKIE WELSH
A Massachusetts native, Jackie's love for the North Shore comes from spending childhood summers frequenting the beaches on Cape Ann. When she, her husband, and two dogs moved up from the Boston area in 2015 to call Rockport their home, they couldn't imagine living anywhere else. Jackie brings with her over 25 years' corporate human resources experience. Having spent most of her career helping to build fast-paced, entrepreneurial companies, Jackie's diligence, energy, and enthusiasm for meeting and helping people is second to none. With her knack for bridging communication and understanding the needs of others, she looks forward to helping you find your place to call home in the specialness of Cape Ann.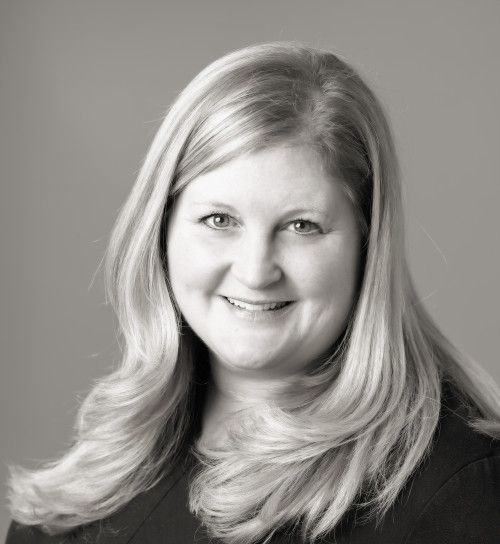 Looking to sell soon?
We're here to help! View our process or schedule a time to chat with us.